President meets Journalists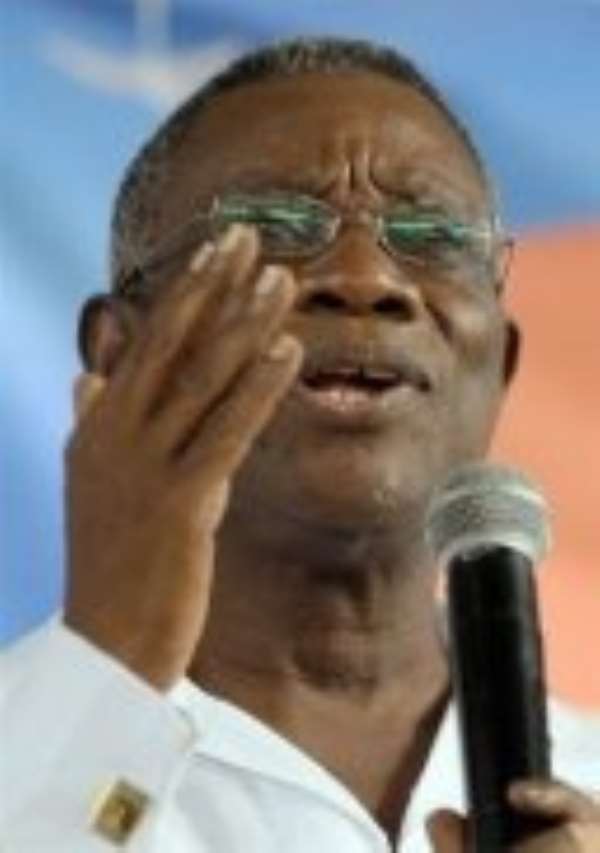 President J. E. A. Mills
President John Evans Atta Mills will hold the third media encounter with senior journalists and editors at the Castle, Osu, Monday.
The event, which is line with the President's pledge to manage the affairs of state in an open, honest, and transparent manner, will be telecast live on Ghana Television and Radio Ghana.
Issues likely to feature during the encounter include the preparation and assurance by the government to ensure free, fair, transparent election in December this year, and the present state of the STX Housing project, particularly the legal tango between the STX partners, which has stalled the project.
Other issues like the payment of judgement debt by the current administration, particularly the one paid to a Ghanaian businessman, Mr Alfred Agbesi Woyome.
President Mills is likely to trumpet the successes achieved by the government during its three years in office and touch on the unprecedented $3-billion Chinese concessionary loan which would be channelled into to massive infrastructural development.
The media would also quiz the President on the one-time payment of premium under the National Health Insurance Scheme (NHIS) and other developments in the health sector.
Questions may also be posed to the President on the gains chalked up on schools under tress, free school uniform, free exercise books and other issues related to education.
Rumours of a Cabinet reshuffle will also be clarified while road accidents, strikes, issues of corruption and relationship between him and the party founder, former President J. J. Rawlings, among other things, will also be subjects of interest.