S. Africa's fiery youth leader to get own clothing line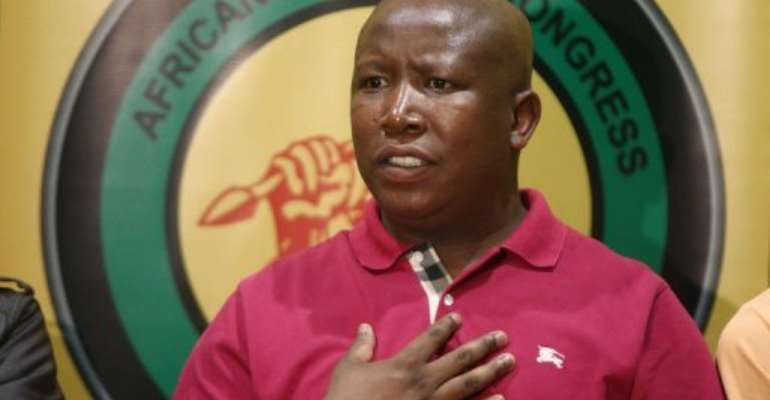 JOHANNESBURG (AFP) - A young South African fashion designer is planning to launch a clothing label named after the ruling ANC's suspended youth leader Julius Malema.
"It is about celebrating my hero," Obakeng Ramadobu told Wednesday's edition of the newspaper The Sowetan from China, where he is attempting to secure a deal for the manufacture of his "Juju label" clothing range.
Bling is the thing in the young Pretorian's range of bright-coloured T-shirts and caps, in line with the flashy style of his idol, known for his love of designer clothes and expensive watches.
Malema, a fan of slain Libyan leader Moamer Kadhafi who has been criticised for claiming to defend the poor while leading a lavish lifestyle, has recently adopted the "Che Guevara beret".
Ramadobu explained he initially wanted to launch his clothing line in January to coincide with the African National Congress' centenary but decided to delay it because he "did not want to disrespect the ANC."
The ANC Youth League has stressed that it was not involved in the initiative and Malema himself told the paper he had no reason to interfere with the desiner's commercial endeavour: "He doesn't need my blessings."
Once a staunch ally of President Jacob Zuma, Malema has threatened to secure his removal as head of the party during the ANC's next leadership conference in December 2012.
The 30-year-old firebrand was handed a five-year suspension by the ANC in November for bringing the party into disrepute.