40 Fire Service Officers trained on Early Fire Warning Console System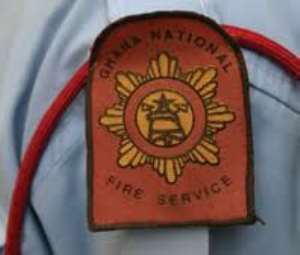 Accra, Dec. 7, GNA – Socio Computers Limited (SCL), a data capturing and computer forensics Technology Company, has trained forty Fire Service Officers on a new modernised early fire detector technology to combat fire in Accra on Wednesday.
The Early Fire Warning Console System has been modified to suit Ghana's environment to enable GNFS detect early fire outbreaks in localities.
It would enable GNFS to have absolute control over specific locations and direction of buildings on fire without any human reporting even when the building is not being occupied at night.
The technology works by picking geo-location of a building on fire and sends the information through the GSM network to the mobile phone of the owner and simultaneously to the console of the District Fire Service within which the building is located.
This would enable the owners of buildings on fire have quick information as to the location of the fire to save their buildings from total collapse.
Speaking at the first training series, Dr Kenneth Afari, Chief Executive of Socio Computers said for decades GNFS had been relying on humans to alert them of fire outbreak adding, this had worked with its problems.
He said this encouraged SCL to invent this technology to stop GNFS from waiting upon public calls before they combat fire.
Dr Afari urged Ghanaians to embrace the application of technologies to solve problems for national development.
Fire Officer Nana Brenya, Deputy Director and Investigator of GNFS, who spoke on behalf of the Acting Chief Fire Officer, said the technology was a bi-directional geo-location system suitable in meeting objectives of the GNFS.
He said it would provide quick detection and prompt notification to Fire Service for immediate response which would reduce damage caused to lives and property.
Fire Officer Brenya advised the public to embrace the system to help reduce the incidence of fire destruction in the country.
Socio computers Limited was founded in 1996 and aims to achieve breakthrough performance in the application of information communication technology in automotive diagnostics and repairs, detection and prevention of cyber crime and customisations of special computer hardware and firefighting products
GNA