No limit to human rights?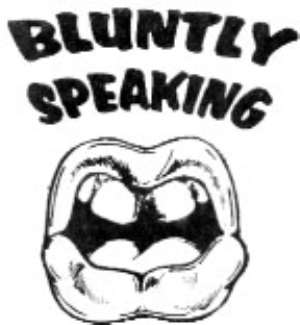 Check out this scenario: Four men invade a home, horrifically beat up the husband, and before his very eyes, gang-rape his wife and two daughters, aged 19 and 17 respectively.
The commotion wakes up the man's visitor, and he comes to the sitting room to find out what is going on. He recognises the voice of one of the criminals, and he rather incautiously mentions his name in surprise.
The criminal shoots the visitor so that he will not testify against them in case they are arrested and prosecuted. Fortunately, the visitor does not die, and his testimony indeed, helps to convict the criminals. They are jailed.
The Supreme Court of Ghana, in its infinite wisdom, has decided that in spite of these criminal's hideous crime against five law-abiding citizens of the land, they (the criminals) are also free to vote on who should become the President of this country, or be a Member of Parliament.
Of course, I spoke against what I saw as a wrong and unfortunate ruling by the Supreme Court when it was first delivered. The ruling still rankles in my breast.
Of course, I am aware that under Article 42 of the 1992 Constitution, 'Every citizen of Ghana of eighteen years of age and of sound mind has the right to vote, and is entitled to be registered as a voter for the purposes of public elections and referenda.'
But, I am also aware that when management suspends or interdicts a worker, he cannot go to work while the period of suspension or interdiction lasts. Other rights and privileges, which he would otherwise have enjoyed, are also taken away temporarily from him.
His rights, benefits, and privileges are normally restored, if management recalls him. That is the right view, the commonsensical view, is it not?
What is the use of the punitive action of suspension or interdiction if the worker can carry on as if no such action has been taken against him?
I am saying that when a person has been duly arrested, charged, tried, convicted and sentenced to a term of imprisonment for a crime, Society sees him as a person who has put himself outside the pale of human decency, and must, therefore, undergo punishment, correction or rehabilitation (choose one). The action taken against him is also meant to serve as a deterrent to himself, and others.
If the Supreme Court feels that people serving time in prison for criminal offences such as rape, large-scale theft and grievous bodily harm should be allowed to vote during their temporary removal from society, then let us go the whole hog.
Let us argue that the whole idea of sending a man (or woman) to prison is wrong, because it infringes on his human and constitutional right to freedom of movement.
Let us quote the Holy Bible injunction against judging, lest we also be judged, and then disband the Judiciary. Let us argue that the prison uniform affronts the dignity of prisoners, and that, therefore, prisoners should be allowed to wear any clothes of their choice, including three-piece suits and kente, fugu and batakari.
Let us argue for the provision of separate married quarters for prisoners who are married, or better still, let the regulations allow them to go home to their wives and husbands for a weekend reunion.
If for nothing at all, for the simple reason that I could be a prisoner tomorrow, I am all for bringing improvements in the lives of our prisoners.
In fact, this article is not about the Supreme Court ruling on the right of prisoners to vote. I am rather concerned about all these rather radical and strange and anarchic views about human rights.
If Dr. Afari-Gyan, Chairman of the Electoral Commission, and the Commission are not careful, somebody could take them to court to compel them to ensure that come election time, hospitalised orthopaedic patients with legs suspended would still be able to vote across the country. That should go for all hospital patients.
It is not funny when you think of the proposal recently floated that psychiatric patients should also be allowed to vote, in spite of the 'of sound mind' proviso in Article 42.
Mark my words, somebody would go to the Supreme Court to argue that if a Ghanaian citizen can vote at18 years, then he should also qualify to be voted for to go to Parliament or become President of Ghana.
In connection with homosexuality and lesbianism, one hears the point that what two consenting adults do in the privacy of a bedroom has nothing to do with others. Good.
Once more, I say let us go the whole hog. If so-called homosexual rights are to be respected, and even promoted through legislation and popular acceptance because gayism is a preference, then we should also recognise, encourage and accept other so-called sexual preferences.
For example, incest should also be recognised, accepted and encouraged. If a man's sexual preference is to have sex with his adult daughter or adult sister in the privacy of a bedroom that should not be treated as an unlawful act or even a moral wrong.
Who is wrong if a person prefers bestiality, in which he chooses to have sex with his own farm animal, away from any prying eyes?
There are people whose sexual preference is to have sex with small boys. It is called paedophillia. Since we are talking simply of sexual preference, defenders of homosexual and lesbian acts should also defend incest committed by two consenting adults in the privacy of a bedroom.
I have been told that adultery under our laws is not a crime. What that means is that a spouse who commits adultery cannot be arrested by the police. The other aggrieved spouse can only resort to the civil law on divorce, if he so wishes.
If that is the case, then we should not, and even cannot, condemn adultery, strictly on the basis of the criminal law of the land.
In other words, as long as the criminal law does not recognise an act as a crime, it does not matter however morally repugnant it may be.
I say we should not only recognise homosexuality, but we should also decriminalise bigamy, incest, bestiality and even paedophilia, either because they do not offend anybody, or that the acts take place in the privacy of a bedroom or a farm.
In pursuit of personal, human and constitutional freedoms and rights, let us totally ignore morality and the norms of society, and rely exclusively on the law. We should even abolish all laws that restrict our enjoyment of these freedoms and rights.
Can we truly live in a human society and not have our freedoms and rights restricted by laws and morality and norms and ethics? Why preach anarchy, as some people are wont to do?