Police-Military Conflict - Assault on Cops Damned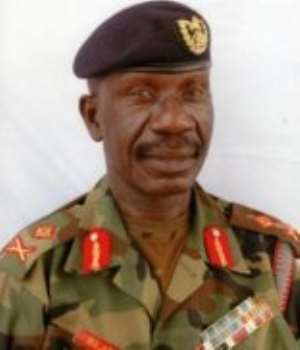 The Police and the Military High commands have condemned the seemingly bad blood between policemen and their military counterparts in Tamale that has resulted in assault and counter-assault by the two sister security agencies.
They have also described the situation as most unfortunate and uncalled for and that it should be condemned in the strongest of terms.
The Northern Regional Police Commander and his counterpart at the Airborne Force have, therefore, been directed to table the issue before the Northern Regional Security Council (REGSEC) for discussion, while investigations are also opened to bring the culprits to book.
The Inspector-General of Police (IGP), Mr Paul Tawiah Quaye, told the Daily Graphic yesterday that he and the Chief of the Defence Staff, Lt Gen Peter Blay, had held initial discussions last Saturday and yesterday and given instructions on the next line of action to both commands in the Northern Region.
Last Friday, about eight soldiers allegedly beat up three policemen and a community protection assistant of the National Youth Employment Programme (NYEP) while they were on duty directing traffic in Tamale to avenge two purported incidents in which the police also allegedly assaulted soldiers.
The three police victims — Lance Corporal Doris Asante, Lance Corporal Gladys Mensah and Constable Felix Apaana — who were rushed to the Tamale Teaching Hospital, have since been treated and discharged, while the community protection assistant, Abdul-Fatawu Musah, is still on admission.
The incident is reported to have created panic in the Tamale central business district, compelling traders and bystanders to run helter-skelter.
Mr Quaye said there was an urgent need for a thorough investigation to establish the root cause of the problem and find an amicable solution to it.
He said as the military and the police were sister security agencies that had been working together on a number of platforms, including Operation Calm Life, it was important that such indiscipline be halted.
He reminded all security personnel that being in uniform did not place them above the laws of the land.
"The laws of the land do not apply only to ordinary citizens but all security personnel, including policemen. If you fall foul of the law, the law will take its course, as it will with ordinary citizens," he said.
"We must, therefore, learn to recognise and respect the laws of the land, as well as those regulating the conduct of security personnel. There should be no room for lawlessness and indiscipline," he stated.