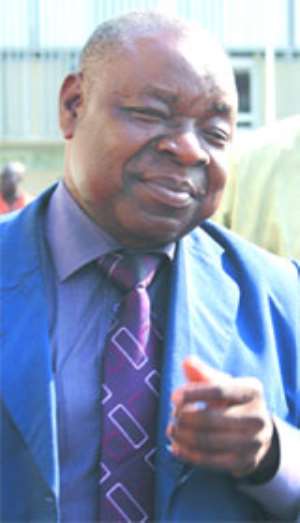 THE Tarkwa  Midwifery Training   School is reeling   under a number of problems, most importantly, the availability of teachers.
Though the school is supposed to have nine tutors story is very different. Currently, there is only one tutor tutoring the over 120 students.
It is unknown what is making the tutors leave the school under unexplainable circumstances. Some of the students, who expressed worry over the absence of teachers, told this File; 'To begin with, we lack tutors; we have only one tutor, which is very serious. Every tutor who comes to this school leaves without any tangible reason, and are never replaced. Also we do not meet the nation's academic calendar for nurses and midwifes.
'We started the school before so many schools, but they are leading us, we don't understand what is happening.'
The Tarkwa Midwifery School was established exactly two years ago. And apart from the aforementioned problems enumerated by the students, it faces the problem of the absence of a library and computer laboratory among others, which aid the students.
The Principal of the School once, in an interview with this file, admitted that the school lacked the aforementioned tools, and sometimes had to borrowing tools for practical lessons from another school to teach their students.
Just recently, Goldfields Ghana Limited and Sanvick Ghana Limited went to the aid of the school by renovating the hostel. The Member of Parliament (MP) of the area, Gifty Kusi, also pledged a sum of GH¢10,000 to aid the school.
But, it seems these assistances have not helped reduce the problems bedeviling the school. The worried students, however, told this File that practical lessons were a very important aspect of nursing and midwifery, 'but we lack equipment, and even a tutor to teach the course.'
The students continued: 'We do our clinicals in the school, which, under normal circumstance, should be done in the house, and for which we pay extra money and it is very expensive. This makes it very difficult for as to pay our fees after that.'
What is more, according to the students, they pay for virtually everything that happens in the school, and even most of the items paid for, ever since they set foot on campus, have not be provided, and are paying extra money items they claim were insufficient.
They mentioned, for instance, that they paid a GH¢100 each for provision of computers, but have mostly finished the course without the availability of the items.