Fabregas: Arsenal cannot afford to lose Robin van Persie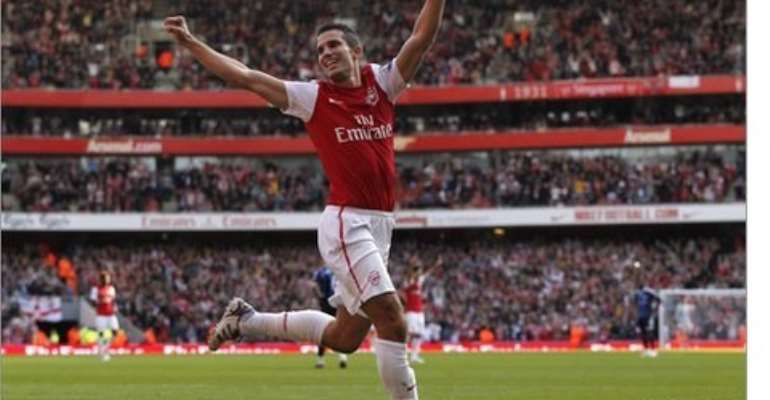 Cesc Fabregas maintains Arsenal "cannot afford to lose" Robin van Persie and believes the Dutchman is reaching his last opportunity to leave the Emirates.
The striker has netted 29 goals in 28 Premier League appearances in 2011 but has been reluctant to open negotiations with Arsenal over a new contract, as his current deal expires in June 2013.
After losing both Fabregas and Samir Nasri in the summer, Arsene Wenger will be keen to retain the services of his new captain but the Spaniard is unsure whether his former manager is able to achieve that.
"I don't know if they will keep him," admitted Fabregas.
"We will see what he decides but he's been very loyal to Arsenal for a few years. He is a key player, the fans love him. For me, he is the role model of Arsenal, the star player and they cannot afford to lose him.
"It is his decision. At his age, if he wants to move, it will be his last chance and it he wants to stay he will stay and retire at Arsenal.
Van Persie's blistering form has been aided by his ability to steer clear of injuries, something which has hampered the 28-year-old throughout his time at Arsenal.
"He is having an amazing season and hopefully he will be fit for the whole season," said Fabregas.
"Unfortunately, when I was there, he never enjoyed a whole season and it was one of the things I regret a little bit.
"I hope he can keep going like that. Could he come to Barcelona? He would fit in anywhere but I'm an Arsenal fan and I want him to stay at Arsenal."