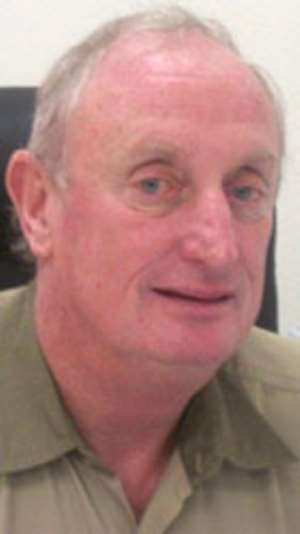 Encouraged by international prices of bullion, AngloGold Ashanti is to invest between $1.6 billion to $2.2billion annually in 2012 and 2013 to jack up gold production to 5.5 million ounces a year by 2014-15 against current output of 4.5million ounces, according to Mike Cutifani, Chief Executive of the Company.
The Ghana Stock Exchange – listed gold miner has two mines in Ghana and is investing global total of $1.6 billion this year .Output will increase from current levels of 4.4 million to 4.5 million ounces a year to 5.5 million ounces a year by 2014-15, CEO Mark Cutifani said in   Brazil.'
According to industry watchers, 'this will definitely benefit its Ghanaian operations, especially the Obuasi underground mine which is currently undergoing critical transformation'.
AngloGold Ashanti has two mines in Ghana, namely Obuasi and Iduapriem and produced last year about 517,000 ounces of gold, employing 9000 Ghanaians. The company is investing in increasing output in Brazil, Australia, Congo, Guinea and Colombia, among other countries, he said.
AngloGold Ashanti continues to seek new development opportunities in Brazil, where geology is good and the company feels it is able to connect better with local communities than in some          other countries, Cutifani said.
'We'd like to expand our Serra Grande project in Brazil,' he said.  The company's current production costs in Brazil are a 'very competitive' $600/oz, but when cash production costs are put together with exploration and capital costs this makes a total production cost in Brazil of $900 to $1,000/oz, the CEO said.
Gold should trade internationally between $1,600 and $2,200 in the next 12 months, Cutifani said. '$1,600 is the minimum producers need to get a return on their investments,' he said.