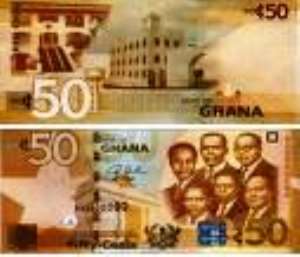 Akyem Oda, June 17, GNA - Mr Frank Kwesi Nkansah, Assembly Member of the Birim Central Municipality, has single-handedly spent more than GH₵ 11,000.00 to finance development projects in the area.
The projects included rehabilitation of roads, provision of 35 streetlight bulbs and repairs of two stand pipes, all at Akyem Asene, as well as the provision of 500 blocks towards the rehabilitation of the palace of the town.
He had also tarred the Akyem Oda Constituency office of the National Democratic Congress.
Mr Nkansah, who conducted Ms Ophelia Koomson, the Birim Central Municipal Chief Executive to inspect the projects on Friday, said the gesture was aimed at complementing Government's efforts to make life meaningful to Ghanaians.
Ms Koomson commended Mr Nkansah for his sense of patriotism and challenged the well-to-do in society to emulate his efforts.
She said it was time all should think of what to do for "mother Ghana instead of what Ghana can do for us".
GNA