Tamale Metro consistently performs poorly in BECE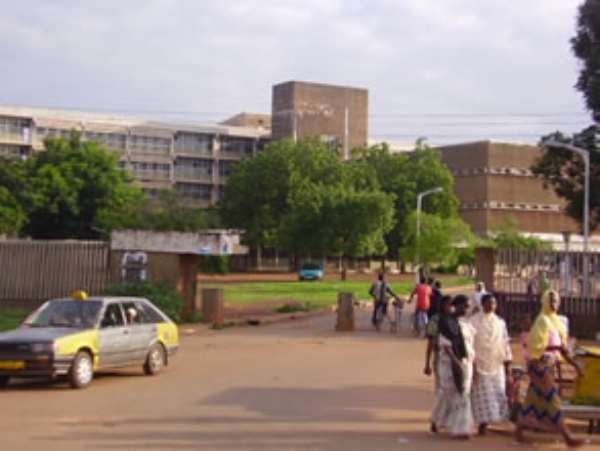 The Tamale Metropolis has, for seven years, been performing poorly at the Basic Education Certificate Examination (BECE).

In 2004 the Metropolis was 60th on the BECE league table in the country and in 2005 and 2006 it wase the 69th and 88th respectively, while in 2007 and 2008 it placed 91st and 89th respectively.

For 2009 and 2010 it had the unenviable record of being placed as the 98th and 103rd on the BECE league table.

Alhaji Abudulai Haruna Friday, the Tamale Metropolitan Chief Executive, said this at a Town Hall Meeting in Tamale on Thursday to throw light on the achievements and challenges facing the Assembly during its two years in Office.

Alhaji Friday attributed the abysmal performance of the Metropolis in the BECE to among other things to inadequate funds to ensure effective monitoring and supervision that had resulted in teachers' lateness or absenteeism and indiscipline on the part of students.

He said part of the problem was also due to the ineffectiveness of Parent/Teacher Associations (PTAs) and teachers commuting long distances to school.

Alhaji Friday said the Metropolitan Directorate of Education and the Assembly recently held a performance appraisal meeting at which some issues were identified as contributing to the abysmal performance of the Metropolis on the BECE league table.

The Metropolitan Assembly is eliminating the school shift system and phasing out classes under trees.