Jake denies receiving letter to fire Sir John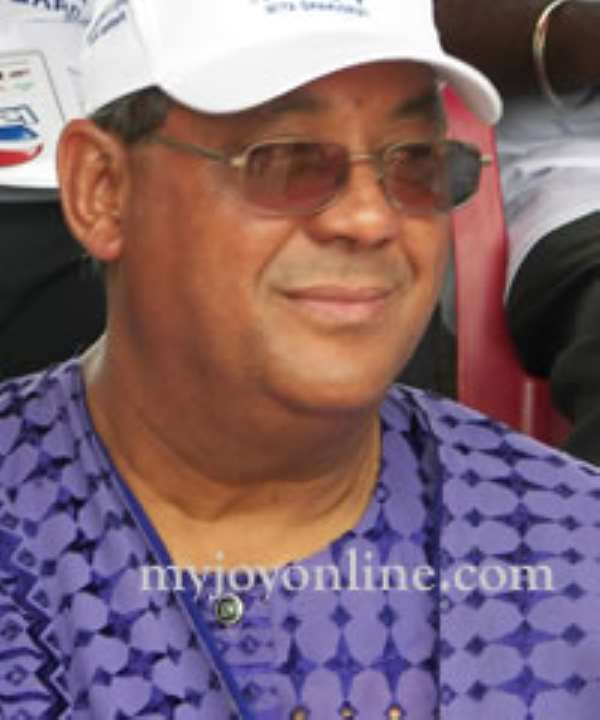 Jake Otanka Obetsebi-Lamptey

The Chairman of the New Patriotic Party (NPP), Jake Obetsebi Lamptey has denied reports in the media that he has received a letter from the UK and Ireland branch of the calling for the removal of the General Secretary of the party, Kwadwo Owusu Afriyie (Sir John).
The Ghanaian Lens in its Tuesday, January 11 edition reported that the UK and Ireland branch of the NPP was unhappy about Sir John's pronouncements on radio. According to the report, the group had alleged that Sir John had become an embarrassment and that was not a good image for the party. It also said the group had stated that their attempts to raise funds for party activities had not yielded any results because potential financiers were worried about Sir John's comments which they believed were denting the party's image.
It said they therefore called on Mr. Obetsebi Lamptey and other leaders of the party to as a matter of urgency hold another congress to elect a new General Secretary.
However, speaking on Adom FM's Dwaso Nsem, Mr. Jake Obetsebi-Lamptey said he had not received any letter from the NPP UK and Ireland branch asking him to reprimand Sir John.
"I rather had requests from the NDC asking me to tell him to stop talking," he disclosed, adding that Sir John is doing such a good job against the NDC that is why they are asking that he is restrained.
He however said he would do no such thing but would rather urge Sir John to continue hitting at the government because they have closed their ears to people's concerns.
"It has to get to the point where they have to listen because Ghana is for everybody and you cannot win an election by 60 % of the votes and think that you are going to completely ignore the interests and advice of the other half of the population.
"All I would say is that thank God for Sir John and let him keep talking because he talks for many of us. Sir John would continue to speak and speak effectively until such time the government would listen," he added.
However, the Editor of the Ghanaian Lens, Kobby Fiagbe, stood his ground that such a letter existed but was not meant to be a public document. He stated that he expected Mr Obetsebi-Lamptey to deny receipt of the letter.
He insisted that the NPP leadership were worried about Sir John's attitude but Mr Obetsebi Lamptey was hiding behind the NDC to avoid the issues.
Story Kofi Adoma/Adom FM