COCOBOD downplays cocoa smuggling from Ivory Coast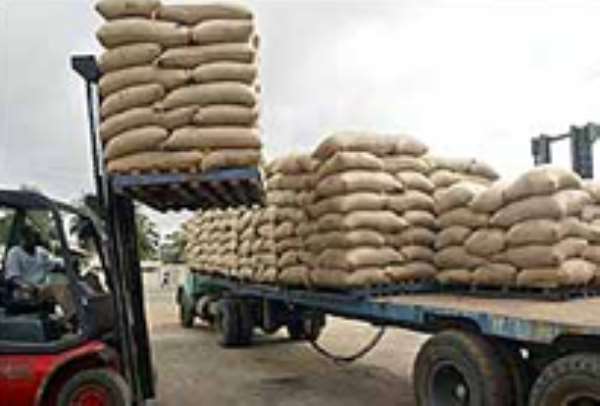 The Ghana Cocoa Board is warning Licensed Buying Companies that may be buying cocoa smuggled from Ivory Coast to desist from the practice.
The Bloomberg news website is reporting that the current political stalemate in the world's biggest cocoa producer and the better price offered for the commodity in Ghana is fueling smuggling into the country.
Cocoa Board Chief Executive Anthony Fofie disagrees that the produce is being smuggled into Ghana.
He however warns that COCOBOD will not accept any such practice especially because it could compromise the quality of the Ghanaian bean.
He said Ghana had a premium quality cocoa and didn't that to be diluted. "We have directed our quality control company to ensure not Ivorian [cocoa] beans of low quality [come into the country," he added.
Mr Fofie said, the cocoa sector was not interested in taking undue advantage of the crisis in Ghana's neighbour, Ivory Coast.
COCOBOD meanwhile has revised upwards its production forecast for the 2010/2011 season by 14 percent to 800,000 tons. Mr. Fofie maintains the increase projection in the yield is attributable to very good rainfall and some interventions put in place by the board including the favorable producer price, the fertilizer application, the spraying exercise and the anti-smuggling campaign.