Pedestrian border opens at Ghana-Togo border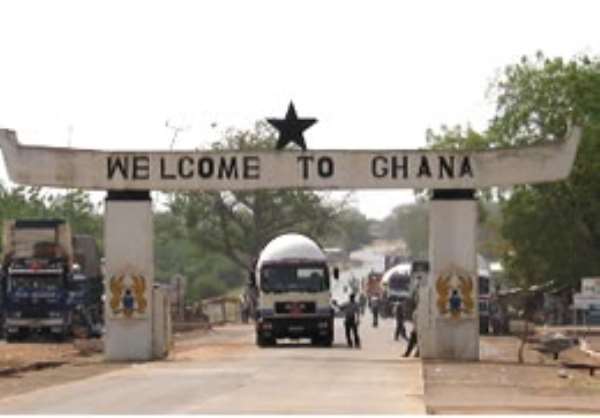 Aflao border
Ghanaians and Togolese citizens travelling into each other's territory should be able to move faster now that a new pedestrian border is being opened today at Aflao.
This is the result of a bilateral agreement between the two countries.
Immigration Service PRO, Francis Palmdetsi says the pedestrian border is only open to citizens of Ghana and Togo who don't have passports but can produce valid identification cards.
"This border is not open to ECOWAS nationals," he said, explaining that Ghanaians may use their voter ID cards, NHIS card, or students ID card, since there is currently no national ID.
He however emphasized that nationals of other countries schooling in Ghana cannot use their students ID card to cross the pedestrian border.
Mr. Palmdetsi said the alternate route has become necessary because of congestion at the border.
Attending the opening of the Pedestrian Border is the National Security Cordinator, Colonel Gbevlo Lartey, the Director General of the Immigration Service, Elizabeth Adjei and Ghanaian and Togolese security officials.