Soldiers urged to offer quality education to their wards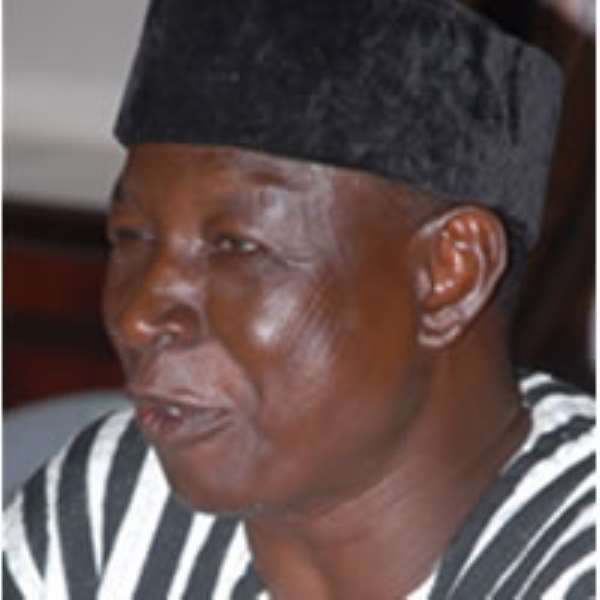 Moses Bukari Mabengba, Northern Regional Minister

Lieutenant Colonel Christ Yaw Dagadu, the Deputy Commanding Officer, Sixth Infantry Battalion in Tamale, had called on soldiers to pay much attention to their ward's education to give them a better future.

He said the performance of the children of the soldiers in Tamale was abysmal at the recent Basic Education Certificate Examination (BECE) adding, they must be responsible and pay attention to the education of their wards.

Lieutenant Colonel Dagadu made the remark in Tamale on Friday during this year's celebration of the West African Security Services Association (WASSA) which brought together a cross section of the security agencies and the general public to have fun.

He said there was general peace throughout the year adding that the operation Gong-Gong team did well to maintain tranquility and nibbed any threat to peace in the bud.

Colonel Dagadu said there was cordial relationship between the other security agencies which ensured sustained peace.

According to him, some facilities in the barracks including the Officers' Mess were refurbished and commended the government for that.

He also appealed to the government through the Northern Regional Minister to expedite action on the tarring of the roads linking the barracks saying that most of the streets in the barracks were very dusty.

Mr. Moses Bukari Mabengba, Northern Regional Minister, commended the high professional standard of the Ghana Armed Forces and noted that they were one of the best in Africa.

He said their professional aptitude was always high when they travel abroad for peace keeping duties and said government was much committed in meeting their logistical needs to make them more confident in the discharge of their duties.

Earlier, some of the soldiers participated in a cross country running competition and other sporting activities while awards were also presented to outstanding soldiers.