Crisis in Cote D'Ivoire: International Community must sit up-Expert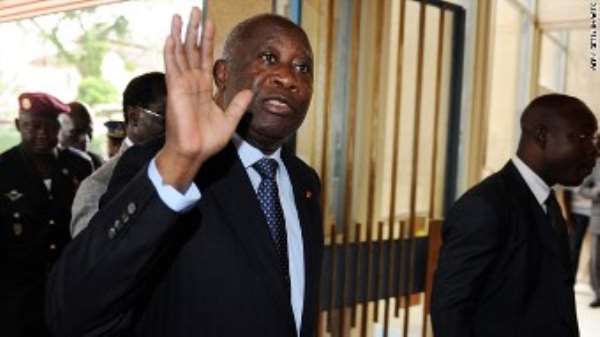 Laurent Gbagbo
An International Relations expert is partially blaming the International Community for the presidential stand-off in Cote D'Ivoire.
According to Yao Geber, the use of sanctions as a punitive measure to force Laurent Gbagbo out of office is largely ineffective.
Twenty people are reported dead after supporters of Alassane Ouattara, claimant of the presidency, attempted to take over the state broadcaster Thursday.
There are fears the situation could degenerate in the coming days.
Speaking to Joy FM's Super Morning Show host Kojo Oppong Nkrumah on Friday, Yao Geber said the international community must adopt other exit strategies for Laurent Gbagbo to exit quietly.
He said the sanctions as announced by the international community have proven to be ineffective in past instances in Libya, Iran etc and is destined to fail in the Ivorian crisis. If anything, it will rather compound the situation, he hinted.
Mr. Gerber said the issue of irregularities raised by Gbagbo must be revisited.
He said if there is the need for fresh elections to be organized in the contested areas in the north, it could be an option worth considering.
He said merely ordering Laurent Gbagbo out of office will not be the best option.
Story by Nathan Gadugah/Myjoyonline.com/Ghana