We are going … but only Baba Go Slow knows where.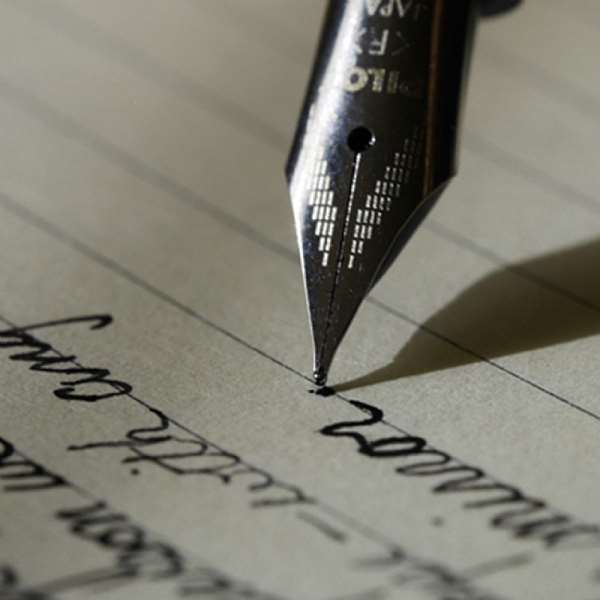 There is no doubt that when the history of Ghana and perhaps Africa is written, Professor John Evans Fiifi Atta Mills, alias Baba Go Slow, aka Professor Do little will go down as one President who committed the worst and most unpresidential acts within a space of just two years.
When we talk about a moribund administration, no Ghanaian worth his salt will contradict the fact that none of the previous governments since independence can compete with the Mills administration for that unenviable 'accolade'. Talk of propaganda and that is where NDC/Mills administration is at its best elements. Almost on daily basis, the citizenry are fed with nothing but barefaced lies which are couched in such flowering language and finesse that one will be compelled against his better judgement to believe that black is white and that what never took place indeed happened.
The most unpresidential atrocities committed by the comatose and moribund administration of President Mills. They are uncountable, but receiving a delegation from the illegitimate and bastard regime of Laurent Gbagbo has made Ghana the laughing stock amongst the comity of nations. ECOWAS, headed by a Ghanaian, had earlier issued a statement condemning Gbagbo's intransigence and asking him to respect the will of the people by relinquishing power to Ouattara. But Baba Go Slow broke ranks with his other colleagues and brought the delegation to Accra.
What Baba Go Slow did when he received in audience the emissaries of the discredited Laurent Gbagbo brings to mind ECOWAS attempts to isolate the Abacha's regime on account of its illegitimacy and high-handedness in dealing with opponents of the regime in the late nineties.
At a time all governments in the sub-region decided that enough was enough and that Nigeria should be isolated from the regional body, Ghana was the only voice crying in the wilderness. President Rawlings pleaded for more time for the Nebuchadnezzar of our time. He said the Nigerian situation was a peculiar one and needed tack and understanding, not the high-handedness that the regional body was advocating.
A similar scenario like what happened nearly a decade and half ago is being re-enacted before our very eyes. But the irony of the 'whole show of shame' is that both incidents happened under the contraption called the Nefarious Destructive Cancer. Since a statement emanating from ECOWAS Secretariat had earlier been issued, was Baba Go Slow's granting of audience to Gbagbo's emissaries not a tacit endorsement of the latter's illegitimate regime?
A disappointed President Nkrumah in his grave. What would Nkrumah, whose credentials are touted by Baba Go Slow at every opportunity, be feeling in his grave as he looks helplessly at a docile President, wobbling and fumbling at a time the whole international community expected him to act the man he actually is and write his name in gold? Nkrumah, who in the heat of a diplomatic row gave it back to the French President, who couldn't match the Ghanaian in words and could only refer to Ghana as "that small African Football Nation" would indeed be turning in his grave for being let down by a man he had known all along as an international statesman. But when it mattered most, alas, our President 'chickened out' like Peter did on the night our Lord and Saviour Jesus Christ was arrested. But here we are with our President not being able to take a decisive action against an emerging monster. We need a President who will swim with the tide and tell his colleague Presidents the truth, no matter whose ox is gored.
The fumbling and wobbling government of Baba Go Slow supervised the changing of the name 'Jubilee House' to Flagstaff House under mysterious circumstances. That was done under cover of darkness. What were they afraid of that they could not do it during the day? That act was unpardonable, unacceptable and unpresidential! And the President is a member of the noble profession!
Baba Go slow condemned his own former Sports Minister, Alhaji Muntaka Mubarak by alleging that the controversial lady in question was Muntaka's girlfriend, thus making irrelevant CHRAJ's exoneration of the charge against the embattled Muntaka. The fumbling and wobbling Baba Go Slow, himself a lawyer, made nonsense of what he himself has taught his students when he asked the rhetorical question "Is he the only minister that has travelled out with his girlfriend?" That utterance was unethical, unprofessional, unpresidential and condemnable.
The fumbling and wobbling President of Ghana, Professor John Atta Mill, alias Baba Go Slow, aka Professor Do Little did not bring the tenets of his profession as a lawyer into the presidency when he personally directed the Head of Civil Service to fire the Chief Director and his patriotic Chief Accountant who had exposed the corrupt practices that had engulfed the former Minister of Sports.
The President is a member of the learned fraternity. As a member of the learned profession, did it not dawn on him that no matter how mighty one was placed, one could not crucify a person without giving him a hearing? And yet our President who is touted by his devotees as the best thing that ever happened in the learned fraternity personally ordered the dismissal of these two patriotic Ghanaians!! Presidential fiat, you might say! But his fatwa smacks of vindictiveness, intolerance and injustice.
But how could the fumbling and wobbling Baba Go Slow's administration claim that it had come to mitigate the sufferings of Ghanaians while every action he has taken since he assumed the presidency is a complete antithesis of all that he had preached?
Fighting the drug menace: Is it presidential for the President to secretly confide in a foreigner that he knows some members of his government are into drugs and whenever they are caught the culprits should be dealt with in a Necodamus manner?
Lest we forget, is it Presidential to appoint someone who brought some Venezuelans who were indicted for engaging in cocaine trafficking in the country as a Minister?
And is it presidential to do everything in his power to ensure that Alhaji Abbas was released from jail? We should not overlook the fact that Alhaji Abbas was convicted for his role in the disappearance of cocaine from the police exhibit room. But the fumbling and wobbling Baba Go Slow's administration encouraged him to file an appeal and deliberately sent junior lawyers from the Ministry of Justice to defend the state so that the State would lose the case? And we lost! A Presidential act indeed!
Is the President a unifier? Is it presidential to appoint someone who has written a book in which he made very disparaging remarks about a particular tribe to the important position of Chairman of Council of State? A hidden agenda in the offing! Till date, the Chairman has not purged himself of that contempt by publicly apologizing or even write a rejoinder to correct any mischief that might be inferred from his write-up. At least the NDC are noted for that. Reference could be made to the 'campaign talk' during the vetting of some party's nominees for ministerial positions. And yet, the President in his own wisdom thought this man is the only person for that position!
Baba has mortgaged the soul and spirit of Ghana. And is it presidential to subject the future of our children to a life of misery where they will expend their energies in paying debts that they did not benefit from? Japan, when it began to industrialize had wiser leaders because they refused to borrow huge sums of money as most African Nations, particularly Ghana under Baba Go Slow have done and are now burdened with the repayment. The Japanese people have one of the highest saving rates in the world and the Japanese Government used mainly the savings of hard working, disciplined Japanese people to start the modernization programme in Japan. The Japanese do not have over-bearing emphasis on the individual as found in the present day Ghana under Baba Go Slow government. Upliftment of the Group comes before the individual in Japan, although private enterprise is important.
Wise Leadership: It is important to remember that the Japanese are more than borrowers. Like fine craft men, they took Chinese materials and ideas, shaped them with graceful Japanese fingers, and gradually produced a civilization of their own. In the twenty-first century, they have adopted the chief features of Western Civilizations.
The government of John Evans Fiifi Atta Mills, alias Baba Go Slow, aka Professor Do Little has within a space of two years borrowed more money than all the loans contracted by previous governments since independence put together. He has in effect mortgaged the sovereignty and soul of Ghana, the country we cherish so much. And the government thinks this is wisest thing to do.
Alhaji A. Alhaji, one time Nigeria's Minister for Finance once said when questioned about the spate of loans it was contracting, "Oh, do not worry. The loans would not be paid by us. They will be paid by our children, our grand children and great, great grand children!" This is exactly what Baba Go Slow and his propaganda team led by Samuel Okudzeto Ablakwa seems to be telling Ghanaians. We could go to hell for all they care.
The storming of the GFA's headquarters by the Economic and Organized Crime Office (EOCO) with the tacit connivance of Baba Go Slow, aka Professor Do Little is no different from the storming of Ouattara's headquarters in Abidjan by Ivorian troops loyal to Laurent Gbagbo. Baba and his Team B players pretend they had no hand in the storming and ransacking of the place by the storm troopers, but every Ghanaian with a discerning mind knows that the raid was executed in Gestapo style by men who have the hands of Esau but the voice of Jacob. After all, the Executive Director of the outfit said he personally informed the President (and I believe, obtained permission) before storming the place. If the outfit was independent as we are meant to believe, did he have to inform Baba Go Slow before the raid?
Kwadwo Mpiani had breezed that trail before: When the then Chief of Staff, Kwadwo Mpiani sent soldiers and policemen to ransack the offices of Ghana International Airline, I condemned the raid and I will equally condemn this one too with every breath in me. The use of brute force to resolve issues will not solve matters. No wonder, Baba Go Slow's tacit support for the storm troopers is taking us back to the State of Nature, where life was short, nasty and brutish. What signals are we sending to the International Community?
Strengthening of State Institutions: Yes, we talk about strengthening of institutions in the country, but at what cost? What crime has GFA committed that warranted such high-handedness and barbaric methods reminiscent of Al-Capone, (the U.S. terrorist and gangster) and Kwame Abeh (the legendary highway robber in Ashanti) days? If it had to do with tax evasion, why not allow the Internal Revenue Service to discharge its duty? And if indeed the raid was imperative, couldn't there have been some form of collaboration between the EOCO and the IRS?
But something is making me uneasy. I suppose the documents on the computers were protected by passwords. And now EOCO is telling us that they have been able to retrieve some of the information they needed from documents stored in the computers. Supposing this is the truth, my next question would be "how was the outfit able to gain access to those documents?" And how were they able to break the security code on those computers? If actually, they were able to do that, then we are in grave danger, for we may unwittingly be creating a monster which will be unleashed on all of us one day.
Is the NDC committed into solving the country's problems? We should know that commitment is the force that compels one to take a particular action. To marry a wife, one has to be committed to her. To succeed academically, one has to be committed to one's studies. To succeed socially, one has to be committed to society. Roosevelt and Abraham Lincoln and most American Presidents were committed to the American dream and this made America great during their time. But can we say this President Professor John Evans Fiifi Atta Mills, alias Baba Go Slow, aka Professor Do Little?
Commitment without organization helps nobody. The Preacher in Ecclesiastics says "… there is time for everything". If Baba Go Slow's administration has a specific agenda for the country, it will spend the time judiciously in pursuing that agenda and won't have time for witch-hunting and victimization. .
Sensibility is essential for every living soul. Intelligence makes a man. God created man with sense. However, not everyone uses it sensibly. Some use it to vandalize and even use it to destroy with their lips or even terminate the success of others as our brothers in the Nefarious Destructive Cancer like Samuel Okudzeto Ablakwa, Koku Anyidoho, Hanna Bissiw, Omane Boamah, Nii Lante Vanderpuye, John Abu Jinapor, Anita de Souza, Tony Aidoo, Kobby Acheampong, Ama Benyiwa Doe and many others are doing. But should this be the case? They should take a cue from their colleague, Haruna Iddrissu, who even though defends his party's programme fiercely; he does so in a civilized manner without insult to anybody.
Vision 2012 is on course: Ghanaians, we are not claiming the NPP is made up of only Angels. No, we are not, for in every house, there is a Mensah. But we are saying that for you to enjoy your personal liberties to enable you to pursue your legitimate business without the fear of the unknown, it is better to pitch your camp with the New Patriotic Party. The party was, within a spate of Eight Years, able to come up with many laudable programmes to mitigate the sufferings of Ghanaians. We concede the fact that there were challenges in their implementation but one cannot take it away from us that we did come up with some well-thought of programmes.
The NDC talks of misappropriation of monies which came in from debt cancellation. We should know that the cancellation did not come about just like that. It came about as a result of Good Governance by the Kufuor–led NPP Government. The donor countries took many things into consideration before coming out with the list of countries whose debts were to be cancelled. Let the Nefarious Destructive Cancer come up with laudable programmes to transform the life of average the Ghanaian who have despondency written all over their faces. Let the NDC impress on donor countries to reduce debt burden by writing off some of them. But before doing so, let them stop hopping from country to country, cup in hand to beg for loans. They would do a great deal of service to their less fortunate brethren if they stay 'kaput' at home.
Imbibe the ideals of Vision 2012 We have a clueless President who is leading a selection of Team B players meandering their way in the wilderness and plunging the entire country into the deepest abyss. Some of the players, who are "greedy bastards" according to their Founder, are grabbing property here and there with both hands and feet. And the irony of the whole thing is that they are not even satisfied with their loot but have gone ahead to impoverish the already undernourished and under-fed Ghanaians with uncountable taxes and foreign debts which will take "okodwo hwee-hwee" years to repay.
They have laid siege on our national till. Who will save us from these "greedy bastards? It is only total commitment to the ideals of Vision 2012 that will cleanse the Augean stable. And that is the reason why I am calling on all patriotic Ghanaians to join us in our united crusade to emancipate ourselves from the tyranny of Baba who has lost grips of the situation, thereby allowing his devotees to toy with our collective destiny.
Help install a Nana Akufo-Addo led NPP Government to continue with the laudable policies of the Kufuor-led NPP administration. Nana Addo Dankwa Akufo-Addo is an individual who was born with a silver spoon in his mouth but has chosen to walk on the side of the road. He is a well-bred and tested international statesman who can be counted to take firm and decisive decisions without fear or favour. He will not countenance the sorts of insults against citizens of the country that are emanating from the mouths of government appointees. Nana would crack the whip on such appointees. He is the statesman the country needs to cleanse the Aegean stable. No doubt about that!
Daniel Danquah Damptey. ([email protected]) - Osonobaba