Man shot over condom scuffle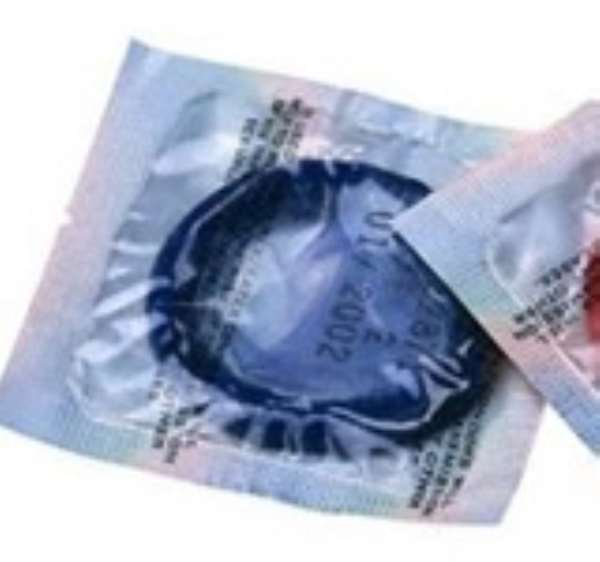 A hotel attendant who intervened in a scuffle over payment of condom has been shot in the back and is likely to be bed ridden for his entire life.
Samuel Buckman was shot by a man said to be a police man after he (police man) requested for a refund of condoms he had purchased from the hotel.
The man returned the condoms because his partner had allegedly refused to give in to his sexual demands, but a hotel receptionist was adamant in making the refund insisting that the man had been in the hotel room for more than 15 minutes.
This did not go down well with the said 'police man' who insisted on his refund.
Speaking to Joy News' Fiifi Koomson from his hospital bed, Samuel Buckman said he tried to intervene in the confrontation but the attacker attempted to assault him so he began to run. It was then that he was shot in the back.
"There is a certain guy in the premises that I am having a problem with. He then told the man (police man) that boss, this man is not even working here.
"Then the police man made the attempt to slap me and beat me. Then I saw this thing is becoming serious. So I run away. I was on my way running when I heard, pah! my back. I fell down. My story ends.
"…At the moment [there is a] 50-50 [chance] for me to walk. He has destroyed all my bones. I can't walk. At the moment I am lying down flat. My whole body is weak," he narrated.
Police in Osu have confirmed the incident and began investigations into the matter.