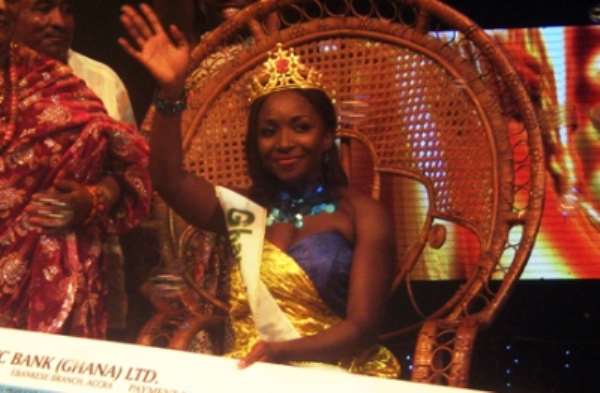 Nana Ama Agyeiwaa, 2010 winner of Ghana's Most Beautiful

2010 winner of Ghana's Most Beautiful, Nana Ama Agyeiwaa, is blaming the growing immorality in the country on what she describes as misplaced career choice by the youth.
She says the tendency for many parents to pressurize their children to choose careers against their will and capability contributes to the high school drop-out rate and other anti-social activities.
Nana Agyeiwaa said the time has come for the country's education to factor career guidance into school curriculum to give direction to the youth.
She is due to embark on a National Career Guidance Development Project next year to help educate the youth at the second-cycle and tertiary levels.
Nana Ama observed that "a lot of our students go through the educational system without knowing what they want to do… so I want to use the platform to educate our youth on the need for them to know what they really want."
The 20-year old model from Akyem-Oda in the Eastern Region was crowned winner of the 2010 Ghana's Most Beautiful, a cultural reality show by TV3 in Accra last week.
She says her new fame will keep her closer to people who need support.
Story by: Kofi Asante Ennin/Nhyira FM/Kumasi.