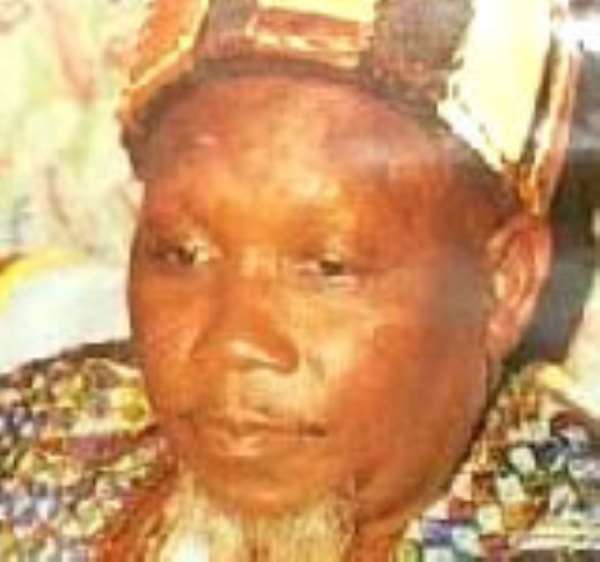 Ya-Na

The Prosecution in the Ya-Na murder case on Wednesday pleaded with the Fast Track High Court hearing the case to grant another adjournment to enable it to bring two witnesses to testify in the trial.

The two, Nantoma Alhassan Andani and Grundo Wumbei are among the 14 Prosecution Witnesses who have been listed on the bill of indictment to testify in the case.

It will be recalled that the two witnesses were supposed to appear at the last sitting of the court but the Prosecution was unable to produce them.

Ms Gertrude Aikins, Director of Public Prosecution (DPP) prayed the court to give the team time to bring down the two witnesses from Tamale.

She said the Prosecution was doing everything possible to produce the two men at the next sitting of the court.

Mr. Samuel Atta-Akyea, Counsel for accused persons said even though he appreciated the efforts of the Prosecution to produce the witnesses, the witnesses should see the seriousness of the matter and make themselves available to the court.

Mr. Atta-Akyea also told the court that if the two witnesses failed to appear before the court at the next sitting, the court should not allow them to hold the accused persons to ransom.

He said the liberties of the accused persons were on the line and if the two were not prepared to come and testify in the case "they should forever hold their peace".

Mr Justice E. K. Ayebi, the trial Judge obliged to the request of the Prosecution and adjourned the case to November 2, 2010.

Fifteen persons are on trial for their alleged involvement in the assassination of Ya-Na Andani and 30 others in March 2002.

They have all pleaded not guilty to the charges of conspiracy to murder and murder.

The accused persons are; Mohammed Habib Tijani, former Yendi DCE, Iddrisu Iddi, 76, Alhaji Baba Iddrisu Abdulai, 54, Kwame Alhassan, 53, and Mohammadu Abdulai, 57.

The others are; Saibu Mohammed, 34, Alhassan Mohammed Briamah, 40, Alhassan Ibrahim, Mohammed Mustapha and Sani Moro.

The rest are; Baaba Ibrahim, Yakubu Usifu, Ahmed Abukari, Abdul Razak Usifu and Alhassan Braimah.

Zakaria Forest, the man alleged to have cut-off the head and hands of the Ya- Na, is at large.

The prosecution's case is that sometime in March 2002, the Ya-Na and some of his elders were killed following a clash between the two royal gates in Dagbon, the Abudus and Andanis.

After the clash, Idrissu Gyamfo and Yidana Sugri were arrested and prosecuted for the alleged murder but they were acquitted and discharged.

The government in a fresh attempt to find the murderers conducted a dawn swoop at Yendi during which 41 persons were rounded up.

After screening them in Bimbilla, 33 were granted self-recognisance bail, while the rest were brought to Accra for trial. The rest were subsequently arrested and arraigned.