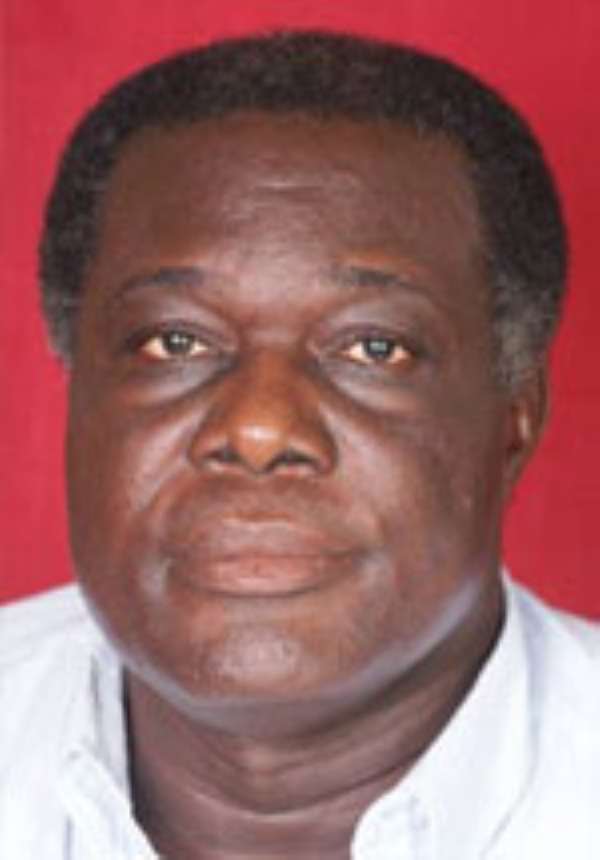 Mr. Ebo Barton Odro, Deputy Minister for Justice & Attorney General
An Indian national and Chief Executive Officer (CEO) of  Topaz Multi Industry Ghana Ltd., dealers in agro chemical product is alleged to have been defrauded by a trader in the sum of GH¢166,000.00.
The accused person, Lawer John Tetteh, is alleged to have issued false cheques to be cashed in the name of the company for the payment of some agro chemical product he purchased, however, the cheques turned out to be false.
He has been arraigned before an Accra circuit court on the charges of fictitious trading and issuing of false cheques. He pleaded not guilty on both charges and has been remanded in custody to re-appear before the court on November 1, 2010.
According to the prosecuting officer, ASP Reynolds Agyemang, during April 2010, a witness in the case introduced the accused person to the complainant as someone who wanted to buy agro -chemical products.
The accused person demanded to buy goods worth GH¢312,000.00, but the complainant was able to supply him goods worth GH¢132,000.00.  ASP Reynolds Agyemang mentioned that the accused person then issued two ADB post-dated cheques numbered -260335 and 260337 with face values of GH¢50,000.00 and GH¢112,000.00 to be cashed on April 6, 2010 and June 6, 2010 respectively.
ASP Agyemang said when both cheques were presented on the supposed date they were rejected after which the accused person went into hiding, leading to complainant making a complaint to the police. 'The police invited the accused person on phone but did not honour the invitation. A publication was, therefore, made in the June 22, 2010 issue of the Daily Graphic for his arrest but he still failed to show up,' he noted.
The prosecutor further indicated that on October 12, 2010, the police had a tip-off that the accused person had re-surfaced from his hideout and was traced to his house at Adegon at about 12:00am.
He said it was then that the accused person was arrested hiding in the bathroom of his master bedroom, after he refused the police entry into the house, adding that Lawer John Tetteh admitted the offence in his cautioned statement, the prosecutor indicated.