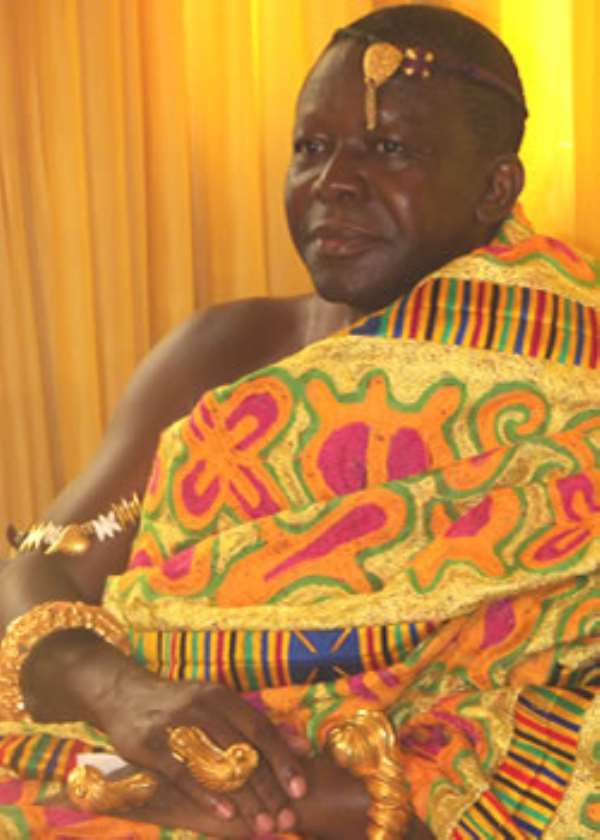 Asantehene Otumfuo Osei Tutu II

The Asantehene, Otumfuo Osei Tutu II, has called for the immediate halt of the partisan politicization of health and educational issues in the country.

He said health and education are the cornerstones of development of every nation, and are so vital in the daily lives of the people that, there should be no political coloration in the discussion of issues affecting them.

Otumfuo Osei Tutu made the call when members of the board and management of the Komfo Anokye Teaching Hospital (KATH) in Kumasi, paid a courtesy call on him, at the Manhyia palace on Wednesday.

The call was to thank the Asantehene for his recent visit to the hospital, as well as his leading role in advocating for financial and logistical support from international philanthropists and NGOs, to improve equipment and facilities at the hospital to enhance health care delivery.

Otumfuo Osei Tutu explained that, if the people are not able to access quality health care, it is the nation that suffers.

He called for unity among the board, management and staff of KATH and advised them to work in concert, to promote efficient and effective health care delivery at the hospital.

Otumfuo Osei Tutu reminded the board and management of their role of ensuring that limited resources available are utilized efficiently, to promote health care delivery and said patients and the general public are looking up to them to lead the hospital, to deliver services required of it.

The Asantehene said he has been working to get financial assistance to ensure the completion of some of the abandoned and ongoing projects, as well as the provision of equipment for the hospital, and hoped the visit of the members of the United Nations Foundation Board to the hospital on October 21, this year, will yield fruitful results.

Mr. Ofe Gyimah Administrator of the Hospital, who spoke on behalf of the delegation, thanked the Asantehene for his continuous support to the hospital, saying that, his recent visit had rekindled the spirit of the staff in the performance of their duties.

Among the delegation were, Professor Ohene Adjei, Chief Executive of the hospital, Mrs. Joana Appiah Dwomoh, Professor Kwabena Danso, Dr. Barfour Awuah, Medical Director, Mrs. Hannah Quansah, Mrs. Anima Appiah, Director of Pharmacy, Mrs. Patience Ampong Yeboah, Director of Nursing Services and Mr. Elvis Kusi, Director of Finance.