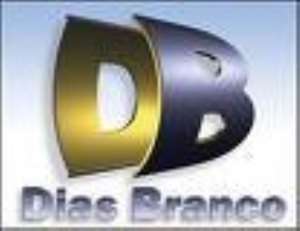 A leading biscuit and pasta manufacturing company in Brazil, Dias Branco Group of Companies, is to set up a three hundred million dollar biscuit and pasta factory in Ghana that will create about one thousand jobs for Ghanaians.  The management of Dias Branco is expected in Ghana in May this year to conclude agreements on the modalities in establishing their only company in Africa in Ghana.  
Vice President John Dramani Mahama secured the deal for Ghana on his recent visit to Brazil.  Vice President Mahama, who is on a four-day official visit to Brazil, was able to convince the management of Dias Branco to invest in Ghana as against their original plan to invest in Angola, a Portuguese speaking sister nation in Africa.  
He was accompanied by some Ministers of State and government officials.  Conducting the Vice President and his entourage around the facilities, the Chief Executive Officer of the company, Francisco Ivens de Sa Dias Branco, said the company is currently the leading company in the manufacture, sale and distribution of crackers, cookies and pasta products in Brazil.  In addition, it offers wheat flour and wholegrain wheat, margarine and vegetable shortening and also produces the majority of two of the principal raw materials for its crackers, cookies and pasta products.  
According to him, the decision to invest in Ghana was based on Ghana's credentials as a stable political country coupled with the good leadership style of President John Evans Atta Mills.  
Mr. Branco admitted that the statesmanship and astuteness of Vice-President Mahama further gave them the courage to change their original plan to invest in Angola.  
The Vice President, John Mahama assured Mr. Branco and his group of Ghana's readiness to welcome the company as it invests in the country.  He described Ghana as the gateway to Africa and that with the rest of West African sub-region's total population of more than 240 million people, there is a guaranteed market for its products.  
Mr. Mahama noted that the government of President Mills is to ensure that companies investing in Ghana would derive the maximum benefit in return for their investment.  He said this investment would eventually help in solving the employment needs of Ghana as majority of the workforce would be Ghanaians, particularly the youth.