'Vulture Award' For Baby Ansabah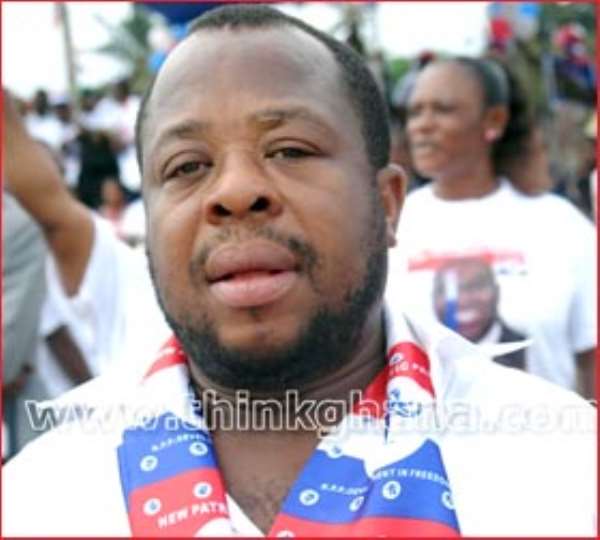 Ato Sam, aka Baby Ansabah
The Ghana Journalists Association (GJA) has slammed Ato Sam, aka Baby Ansabah, over his confessions on a number of radio stations that some stories he authored about the then Candidate John Evans Atta Mills during the electioneering campaigns were pure fabrications intended to dim the chances of the National Democratic Congress (NDC) flagbearer in the 2008 polls.
Baby Ansabah's admission that he maliciously ridiculed Prof. Mills on purely political grounds was also frowned upon by the association which has referred his conduct to the Ethics and Disciplinary Committee for investigation and advice.
The GJA is also recommending Baby Ansabah for the award of the Order of the Vulture in naming and shaming him.
The association stated in a news release signed by its President, Ransford Tetteh, that it is "saddened by the behavior of Mr. Ato Sam who is also the editor of the New Punch newspaper because the fabrication of stories is clearly against the Code of Ethics of the profession.
Article One of the GJA code of ethics provides that 'the duty of every journalist is to report the truth'.
"Mr. Ato Sam has created an integrity challenge for himself for failing to heed to Article Three of the code which provides that 'journalists should not accept bribe or any form of inducement in the performance of their duties'".
The unprofessional conduct of the journalist in question, the association observed, especially in an election year, infringed the GJA Election Guidelines.
"The Association unreservedly condemns the selfish, unprofessional and no conscience pervasive journalism of Mr. Ato Sam and others who may be indulging in such unhealthy practices, and believes that the enabling environment created by the 1992 Constitution for freedom of expression also demands a certain level of responsibility from media practitioners," the GJA stated.
In his intervention yesterday on Oman FM, Kwabena Adjapong, one-time Press Secretary to former President Kufuor, expressed dismay at Baby Ansabah's charges about foreign trips for selected journalists.
He stated that selected media houses, chosen based on their stature in terms of circulation and the like, were given the opportunity of picking within their ranks persons to join the president on such trips.
On Baby's statement that the NDC surpasses the NPP in terms of supportive opportunities to the media, he disagreed, pointing at the abrogation of the criminal libel law and the opening up of the Castle to the private media for the first time in the history of this country.
His reaction followed Baby Ansabah's umbrage that he was never considered for such privileges, which, according to him, were extended to some media persons to go and enjoy themselves.
Baby Ansabah was part of President Mills' entourage to Trinidad and Tobago, a trip which sparked furore even within NDC circles.
By A.R. Gomda