A NEW COMMUNITY HEALTH CENTRE FOR ORPHANAID AFRICA AND AHIENYA PEOPLE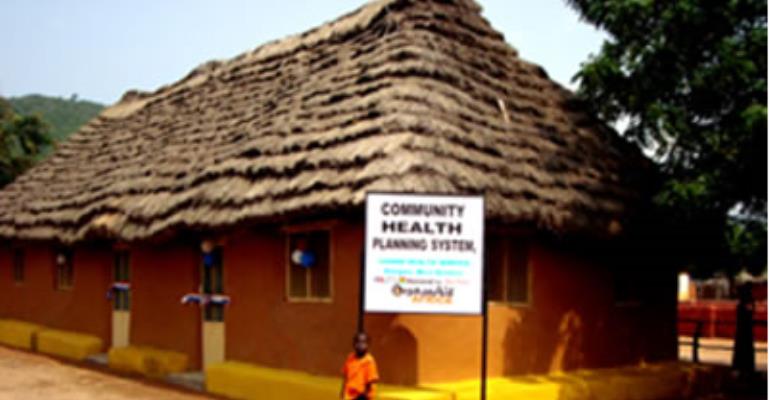 A PROJECT SUPPORTED BY THE FRENCH REGION "ILE DE FRANCE"
Friday 29th of January, the French Ambassador, HE Francis HURTUT, in the name of the French Region "Ile de France", has cut the sod for the new Health Centre built at Ahienya, a community close to Dodowa where the NGO OrphanAid Africa is sustaining foster families taking care of vulnerable children.
More than 500 persons will benefit from this new facility, amounting 58 000 euros, jointly supported by the Ghanaian authorities and some foreign donors. The French Region called "Ile de France", composed of elected members, has financed a total of 10 000 euros. The Ghana Health Service is providing the medical staff of the centre in which the Welfare Service is also contributing.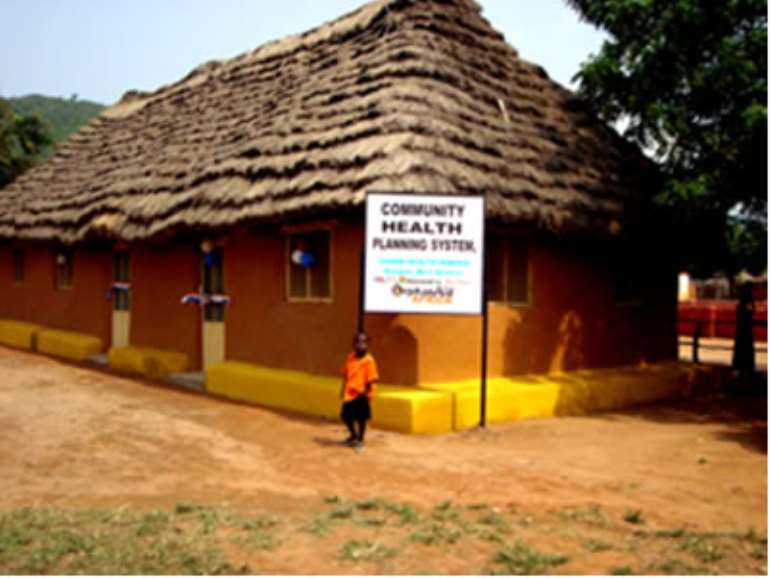 The new Health Facility at Ahienya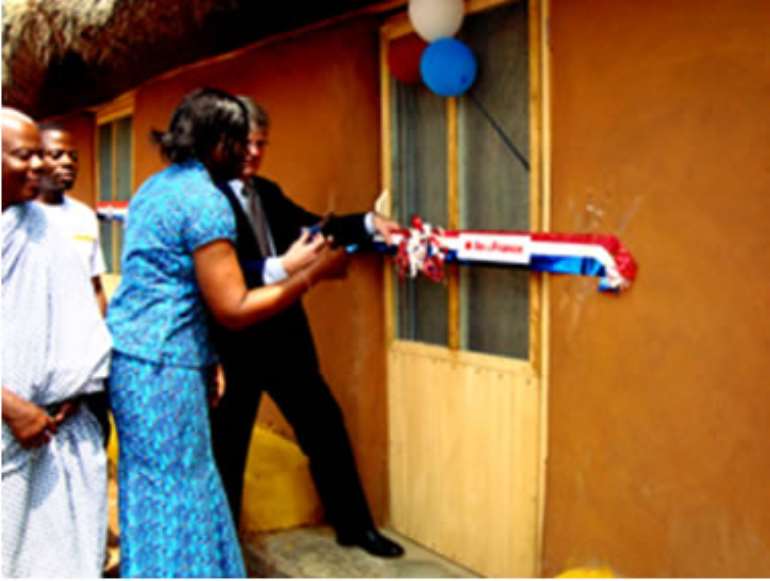 Official of GHS cutting the ruban With French Ambassador Hurtut
Resulting of a joint effort between OrphanAid Africa and the Community of Ahienya, this Health centre Facility is now providing its medical service to the village and its surrounding./.