Ivory Coast's Toure wants Nations Cup switch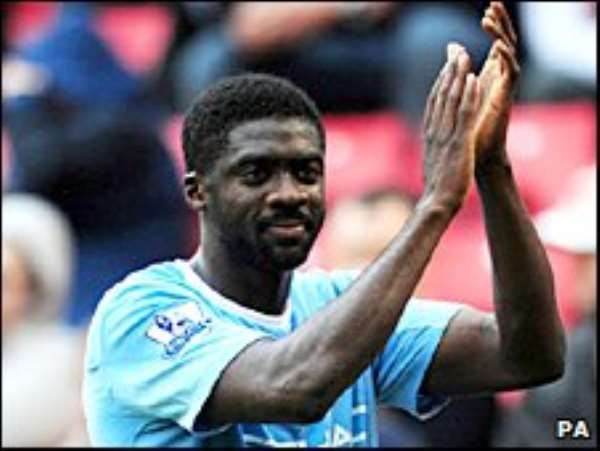 Toure says CAN must be played in summer
Ivory Coast defender Kolo Toure would like the biennial African Nations Cup moved to the Premier League's close season.
 
The28-year-old Manchester City player feels this month's tournament makes lifetough for African footballers and says it is not easy for them to leave theirclubs during one of the busiest periods of the season.
"It'svery difficult to leave your team for a month to go to play in the AfricanNations," Toure told reporters. "But you're going to play for yourcountry, for your father, for your family, for your pride.
"Ifsomething can happen and it can move (to the close season) it would be reallyfantastic for us because we're caught between two really important things inour lives."
TheIvory Coast are strong favourites to win despite lifting the trophy only oncebefore, in 1992.
Theystart their Group B campaign against Burkina Faso on Monday and also come upagainst Toure's City colleague Emmanuel Adebayor's Togo and Ghana.
Tourefeels a strong showing in the Angola tournament will be ideal preparation forthis year's World Cup in South Africa.
Histeam face a tough draw in Group G against Brazil, Portugal and North Korea.
"Forthe African Nations people at home expect us to win it and for the World Cupthey are really scared of the group we're in," said Toure. "But theyknow we have the quality.
AFRICANFOCUS
"Portugalare a really tough team, we all know about Brazil and we don't know about NorthKorea but we think they'll be a tough team.
"Weare really focusing on the African Nations," added Toure. "If we dowell we can expect to do well in the World Cup.
"Wehave been playing great football but we needed some organisation, teamwork andteam spirit. We love to work for each other and try to do the best for theteam, not for each player." Ivory Coast's civil war ended in 2007 andToure feels the tournament is important for Angola which has also experiencedbitter internal conflict.
Hesaid: "We had a really tough time in Ivory Coast. I think Angola had morethan us but it was still the same political problem.
"It'sgoing to be really important for this country to be successful in thiscompetition and to show that however bad a time you have, you still have somepeople who can organise things and make it work really well.
"Footballis so powerful and we football players wanted to bring the country togetherbecause we are from different parts of the country. "We've shown peoplethere that even if you don't come from the same part of the country you canstill walk together and achieve things," added Toure.