New Year message to the President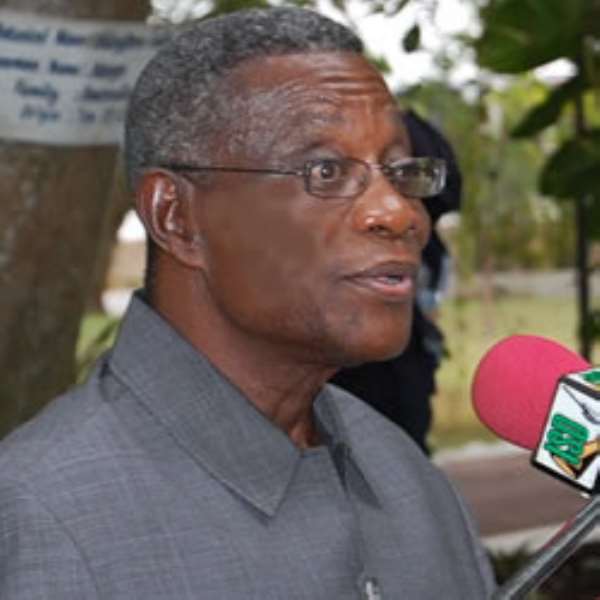 President Mills delivered his New Year message early morning
Your assumption of office, on January 7, 2008, was met with hope and anticipation.
Just a few months into office some people had reservations and others began to entertain doubts about the future of our economy and the prospects of our dear nation under your administration.
I want to believe, you are beginning to appreciate the realities and the challenges of the presidency. Even though you have been a vice president before, your current status presents a different magnitude of challenge and responsibility.
I wouldn't be surprised if your perceptions, perspectives and anticipations before you ascended the throne are probably different from what you are experiencing.
Mr. President, I can appreciate and possibly understand the magnitude of challenges and problems confronting your government and the nation, but it is important to understand, as Denis Waitley said, "there are two primary choices in life: to accept conditions as they exist, or accept the responsibility for changing them". I am very optimistic that you will live up to expectation.
You may not be able to address all the problems and challenges confronting us, but I am hopeful that you will lay a solid foundation and set the pace for your successors to continue.
You have run the race, fought a good fight and kept the faith but yet to receive the crown. Let this year be better than all the others. Be committed to doing some of the things you've always wanted to do but couldn't find the time.
Call up a forgotten friend. Drop an old grudge, and replace it with some pleasant memories. The year 2010 emerges with a lot of uncertainties and daunting challenges but take faith because no eye has seen, no ear has heard, and no mind has imagined the things that God has prepared for them that love Him.
As He ushers you into the new year I pray that His unspeakable grace and mercies shall forever remain your portion, divine wisdom and knowledge shall be part and parcel of your pursue, sickness shall be far from your door step in this year, divine health will be your portion.
You will not lack the ideas needed to move the country forward in peace and prosperity. All the challenges and problems you will encounter in the year shall evolve into wonderful opportunities for our triumph.
Just as He saw you through when you least expected, He is ever committed to ensure you reach your destination. But always remember; "Nothing in this world can take the place of persistence. Talent will not; nothing is more common than unsuccessful people with talent. Genius will not; un-rewarded genius is almost a proverb.
Education will not; the world is full of educated derelicts. Persistence and determination alone are omnipotent. The slogan 'press on' has solved and always will solve the problems of the human race."
Happy New Year
Credit: Daniel Akwasi Kanyam
Ohio University
[email protected]