Court gives BNI 7-day ultimatum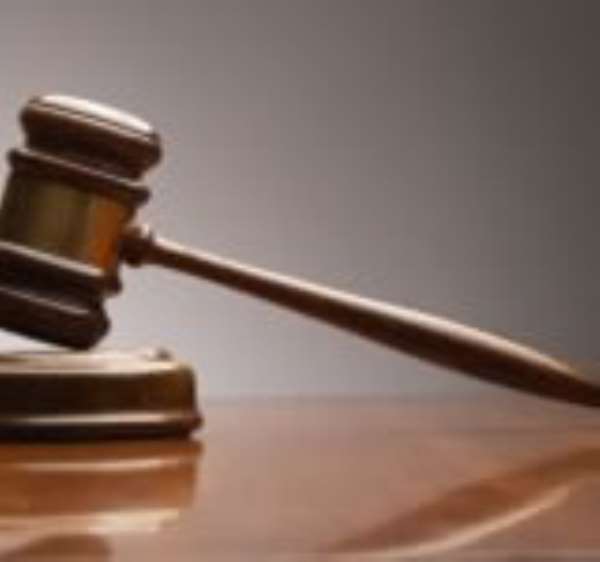 The Human Rights Division of the High Court has given the Bureau of National Investigations (BNI) seven days to state the whereabouts and reasons for the continuous detention of four soldiers who are being held for the alleged murder of a former Deputy Managing Director of the Ghana Commercial Bank (GCB), Mr Rokko Frimpong.
The court, presided over by Ms Justice Irene Danquah, a Court of Appeal judge sitting with additional responsibilities as a High Court judge, gave the order after hearing a motion for habeas corpus filed by counsel for the spouses of the soldiers, Messrs Joe Aboagye Debrah and Vincent Aikins.
Habeas corpus, a Latin phrase, is a legal action through which a person can seek relief from unlawful detention or that of another person.
The soldiers, Sergeants Michael Arthur and Richard Somuah and Corporals Charles Ankumah and Emmanuel Antwi, were arraigned before a circuit court, presided over by Mr C. A. Wilson, on Tuesday and remanded in custody for two weeks.
According to counsel for the soldiers, the four were remanded without their counsel's notice and at a time when they (the lawyers) had filed a motion on notice for writ of habeas corpus against the Director of the BNI and the Attorney-General at the High Court and especially at a time when a date had been fixed for the hearing of the motion.
The lawyers submitted that the BNI had acted in bad faith and that its action had been aimed at pre-empting the outcome of hearing of the motion for habeas corpus at the Human Rights Court Wednesday.
Replying, the Director of Public Prosecutions (DPP) said the soldiers were in lawful detention.
However, the court, after hearing submissions from both the applicants and the prosecution, ordered the BNI to explain the whereabouts of the applicants in writing.
The matter was adjourned to December 8, 2009.