Rawlingses disclaim Gyapong-Kudzo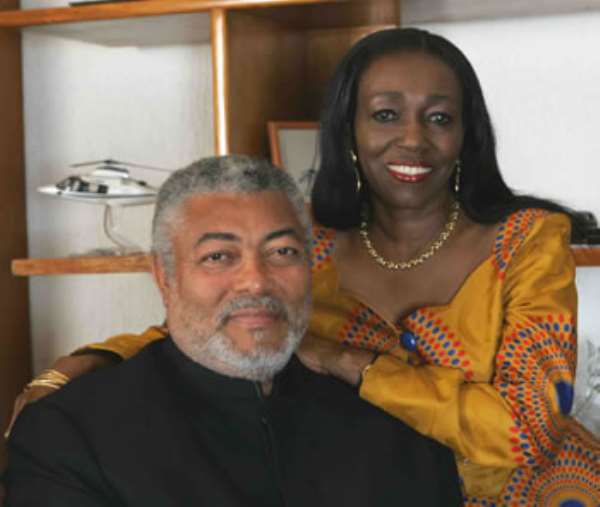 Mr. & Mrs Rawlings say they have nothing to do with the candidacy of Gyapong-Kudzo
The former First Couple, Jerry John and Nana Konadu Rawlings have denied endorsing one Gyapong-Kudzo's candidacy for the Volta Regional Chair of the National Democratic Congress.
A statement issued by the Office of Former President Jerry Rawlings and signed by Mr. Kofi Adams, Special Aide, said the Office has learnt that the said Gyapong-Kudzo is misinforming delegates that he has the endorsement of the former First Couple.
"The office will like to state categorically that the afore-mentioned is totally false. The former President and his wife have no plans of endorsing someone who was involved in attempted subversion of the PNDC government alongside Lance Corporal Halidu Giwa.
"Kudzo has also flirted with the DFP in its attempts to undermine the victory of Professor Mills. He teamed up with members of the opposition NPP and other parties to campaign against the current president and MP of his constituency after he had lost the primaries. The former President cannot support such a traitor to the party," the statement said.
It concluded that former President Rawlings and his wife disassociate themselves totally from the candidacy of the said Gyapong-Kudzo.
Myjoyonloine