Bloody Saturday, 20 burnt in accident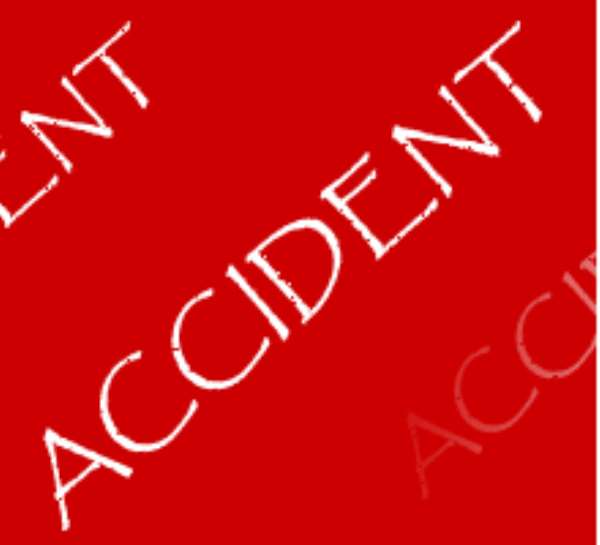 About 20 people on board a Hyundai vehicle with registration number GS 4034 09 were burnt beyond recognition when the vehicle in which they were travelling rammed into a Nissan Urvan truck loaded with goods a few kilometers after Akurakumasi on the Accra-Oda road.
The Nissan Urvan truck with number GE 5866 09 was on its way to Oda from Nsawam, whiles the Hyundai was on its way to Oda.
Reports say the accident scene was gory with charred bodies strewn around the place.
Six people survived and are on admission at the Akim-Oda Government Hospital. Of the 6 survivors, three of them; 54 year old David Boateng, Elizabeth Amissah and Alex Frimpong (10-years) were able to speak to journalists.
Narrating the incident the said, the driver of the Hyundai vehicle lost control of the vehicle at a sharp curve when one of its tyres burst, causing him to collide headlong with the oncoming Nissan Urvan. The Hyundai then somersaulted in the process and burst into flames.
Efforts to rescue victims proved unsuccessful due to the intense heat and the late arrival of the Fire Service men.
In another incident, ten people died on the spot and about 14 others sustained various degrees of injury when a taxi cab and a Benz bus crushed into nearby bushes at Gomoa Mprumaim near Apam Junction on Saturday.
A spokesman for the Apam Police told the Ghana News Agency on Saturday that the two vehicles which were at opposite ends in an attempt to avoid a head-on collision, skidded off the road crushing into trees and bushes along the road.
The spokesman said the driver of the taxi run into a group of vegetable sellers along the road at Mprumaim, killing five of them before hitting a tree which also led to the death of the five passengers on board.
According to the police, the bus also run into a nearby tree.
The police said none of the victims has been identified.


Credit: Alex Ofei and Obeng Darko/Peacefmonline/Ghana