Ghana to join world for Peace March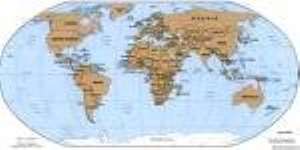 Ghana is to join the rest of the world for a peace March to end war and violence globally. The march which starts on the second of October in New Zealand will end on the 2nd of January 2010 in Argentina. Activities to be held in about a 100 countries will focus on the need to avoid the devastating effects of war and the promotion and sustenance of peace.
The West African Route Coordinator for the World March for Peace and Non Violence, Padi O'Williams made this known when members of the International Humanist Movement called on the management of GBC at Broadcasting House to solicit support for the impending programme.
The Director General of the GBC William Ampem Darko said the purpose of the march is in line with the corporation's mandate of promoting and sustaining peace and development. As the station with the widest coverage, it is obliged to carry the peace message to every part of the country.
Mr. Ampem Darko said with the improvement in Technology, the world stands the risk of a major devastation if it is to experience another world war. He called on all the participants in the peace march to help eradicate wars arising out of conflicts.