Teacher Training Colleges to recieve GETfund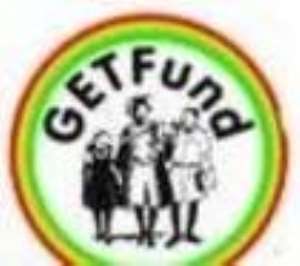 Teacher Training Colleges will from now on receive assistance from the GETfund to meet their infrastructural needs. The Deputy Western Regional Minister, Betty Bosomtwi-Sam who announced this at the handing over ceremony and induction of new Tertiary Education Institutions Network (TEIN) executives of Holy Child College of Education in Sekondi said government has provided students in colleges of education, in-training allowances to help attract qualified people.  
It was on the  theme:  "Investing In People, Teacher Training Colleges  In Perspective".  Bosomtwi-Sam said as part of government's commitment to improve on the quality of teaching to update the knowledge and skills of principals and teachers in colleges will continuously be organized.  
The  Western Regional Youth Organizer of the  NDC, Mr. Solomon Nkwansah deplored the practice  where students in tertiary institutions are made to go through what he termed  institutional oppression because of their political affiliations and urged the TEIN members to always act  within the continues of the law.  
The outgoing TEIN President of the College, Sarah Aduamoah called on the Sekondi Takoradi Metropolitan Assembly and the Regional Co-ordinating Council to protect the land of the school from encroachment.  
The seventeen newly elected TEIN member executive was sworn into office by the former TEIN President of the University of Cape Coast, Yunus Mohammed.