Re: Obama's message vindicates NPP ideology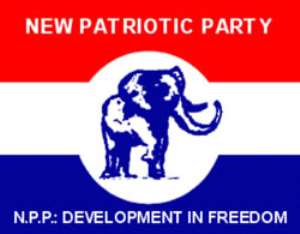 The Statesman in its editorial on Monday July 13th indicated that President Barack Obama's address to Ghana's Parliament is a vindication of the NPP ideology. The newspaper quoted relevant portions of the address to support its claim. It is true that President Obama said all the things the Statesman quoted.

President Obama in his speech indicated that history offers a clear verdict on the kind of government that is desirable. That governments that respect the will of their own people, that govern by consent and not coercion, are more prosperous, more stable, and more successful than those that do not. The Statesman appropriated this and equated it to the NPP slogan of "Development in Freedom" and sought to create the impression that the NPP in government practiced it. I beg to disagree.

The "development in freedom" slogan was just that...a slogan...which was never practiced by the NPP in government. I will cite my own example here to buttress the point. I imported an ISUZU TRUCK to Ghana in 2003, upon arrival at the port of Tema, the NPP administration seized the truck and prevented me from clearing it. I later heard my truck was given to a prominent party man (name with held for now), I made several approaches to the then all powerful Kwadwo Mpiani (Chief of Staff) to have my truck released to me but to no avail. He refused to grant me a hearing saying that my letter to him on the subject did not show him "respect".
I told him I wasn't going to come begging because I know it is my right to have my truck which I spent lots of money to import into the country restored to me. It is my right and I was not asking for any special favours. After persistent appeals to Kwadwo Mpiani he directed me to go see his "boy" Kwasi Ankama who was his special assistant. Several telephone calls, visits, and letters to him for the release of my truck yielded no results. I petitioned CHRAJ but my case was never called so I received no justice. I didn't get back my truck, neither did I receive any compensation. Somebody is reaping where he didn't sow, using my truck to make money because of his political connections. Is this development in freedom? I received no compensation for the seizure of my property by those who called themselves apostles of democracy. This is what I pointed out to Kwadwo Mpiani and he branded me as being disrespectful. I had no apologies to give him.

How about Issah Mobila, the Ya Na and the 40 others who were killed but received no justice under the NPP government? Is that development in freedom? The nation's debt increased over 200% under the 8 years rule of NPP from $3 billion to over $9 billion. This in addition to aid and other cash in flows during the NPP's time in office meant that about $30 billion of cash and foreign currency inflow entered the country's coffers during this period, but the real question is that do we have any real infrastructure development, and investment in human resources that President Obama talked about to account for this huge inflow of cash during NPP's 8 years? Is this development in freedom? There was no development and no freedom either. All we had was massive corruption and looting of national coffers and arrogant display of ill gotten wealth.

No wonder the Statesman conveniently left out a key part of President Obama's speech in its said editorial. President Obama said " No country is going to create wealth if its leaders exploit the economy to enrich themselves, or police can be bought off by drug traffickers. No business wants to invest in a place where the government skims 20% off the top, or the head of the port authority is corrupt. No person wants to live in a society where the rule of law gives way to the rule of brutality and bribery........." This is exactly what NPP's 8 year rule was. The NPP Ministers, MP's, party functionaries were all in a big scramble for wealth they have not created. They set their looting brigade loose on the poor Ghanaian economy leaving nothing behind. They stripped bare government bungalows they have occupied. The director of operations of the Ghana Police Force under Kufuor was wining and dining with drug barons, seized cocaine either disappeared or mysteriously changed into konkonte powder and no one was held accountable, the head of the port authority was said to have put up 20 buildings in a short time in office, and the former chairman of the NPP Haruna Esseku chastised his boss the former president Kufuor for turning the Castle into NPP kickback headquarters where the 10% and 20% skimmed off contracts were collected. So President Obama was addressing these thieves in the previous administration when he advocated concrete solutions to corruptions like forensic accounting. In other words, he was calling on those who were entrusted with power to account for their stewardship by submitting themselves to forensic auditing and taking responsibility for their actions. That is rule of law, let the law take its course and don't scream witch hunting.

Yes, Mr. Obama said all the right things. He was addressing all on the political spectrum. Africa held a lot of promise at independence but that promise has turned into cynicism and even despair as he rightly said owing to leadership failures and bad governance. Africa needs transparency and accountability, yes, Africa needs strong institutions and not strongmen. With good governance we can create wealth and broaden prosperity but rule of law also involves probity and accountability and that need to be strictly enforced.

Government must not relent on its efforts to punish those who abused the trust of the people and used their positions to enrich themselves. The laws of the land must apply; this is critical part of good governance and rule of law. It hurts my heart to read headlines like " Unemployed goes to jail for 6 years for stealing Kenkey", " Farmer jailed 12 years for stealing a bunch of cassava", " A driver's mate jailed for stealing 20 new Ghana cedis" etc, etc, while the BIG THIEVES who have duped the nation several millions of dollars are still walking free because they are politicians or whatever. My heart bleeds when I see such injustice around and it makes me lose faith in Ghana and in the Mills administration. It's time to crack the whip.

Credit: Ben Ofosu-Appiah Tokyo, Japan.
(Email: [email protected])
The author is a policy expert and senior political and social analyst based in Tokyo, Japan. He has written extensively on democracy and governance issues in Africa and the Third World.