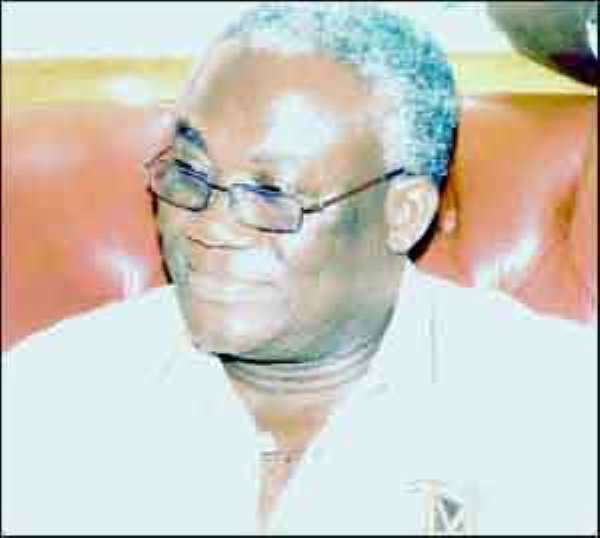 Kofi Asamoah - TUC Secretary General
The leadership of organized labour has given government an ultimatum to come out with concrete decision on the salaries for public sector employees for the year before Friday, June 26, 2009.
Registering its displeasure on how government is dragging its feet on the implementation of the payment of the salaries of workers in the public sector for 2009, the group said it will not take responsibility for any industrial unrest if government fails to act before the close of working day on June 26.
The leaders said they are unpleased and "disappointed at the attitude of government towards the determination and payment of public sector salaries for 2009."
Organized labour is made up of the Trades Union Congress (TUC), Public Sector Workers Union (PSWU), National Association of Graduate Teachers (NAGRAT), Ghana National Association of Teachers (GNAT), and the Judiciary Service Association of Ghana (JUSAG).
Others include leaders of the Polytechnic Teachers Association of Ghana (POTAG), Ghana Registered Nurses Association (GRNA), Tertiary Education Workers Union (TEWU) and others.
At an earlier three-day stakeholders meeting among leaders of the various labour grouping, employers and government, it was decided that the implementation of the single spine pay policy should commence from June this year.
However, at a later meeting on Friday, June 18, the expectation of the workers was not met as government's negotiation team announced that consultations on mandate had not yet been concluded, leading to the rescheduling of the meeting.
Already, the Ashanti regional branch of NAGRAT had threatened that it would soon hit the streets, stressing that "any further delay may derail the already confused education system and may not augur well for the students in the country."
Also, the public and civil servants in Ho have appealed to government to move quickly to implement the single spine salary scheme.
The single spine pay policy is a wage policy aimed at ensuring equity in the pay system that will tie workers' remuneration to productivity.
The processes toward public sector pay review in general, and the single spine salary scheme in particular, began in 2006 under the previous administration and even though portions of the report on various stakeholder consultations were completed last year, the process was stalled until the new administration came into office.
By Emelia Ennin Abbey