One Shot Dead And Two Injured At Bawku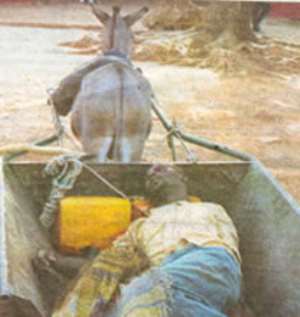 Bolgatanga, April 30 GNA – One man was shot dead and two others received gunshot wounds at the cattle market in Bawku, when an unidentified gunman in an attempt to shoot a motorbike rider rather shot a different person in the arm.
The incident created panic among the crowd at the market and people started running helter-skelter while others went for their guns and started shooting.
Speaking from Bawku in a telephone interview with the Ghana News Agency in Bolgatanga, Mr Musah Abdulai, Bawku Municipal Chief Executive, said the first shooting started around 12.00 noon and put the whole area into panic, especially as today, Thursday, is a market day and many people were in town doing business.
He said the security personnel deployed troops to the vantage areas in the Municipality and they had managed to bring the situation under control.
Mr Abdulai said the security personnel were trying to maintain the calm and to ensure that the violence did not erupt again.
The dead has been sent to the Bawku Hospital mortuary while the injured are also receiving treatment.
Meanwhile, thieves took advantage of the confusion and drove away cattle that had been sent to the market for sale.
GNA