De-boardinising northern schools premature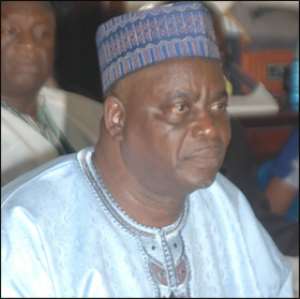 The Northern Regional Minister, Mr Stephen Sumani Nayina
The three northern regions would resist any attempt to reduce the number of boarding students in senior high schools, the Northern Regional Minister, Mr Stephen Sumani Nayina, has warned.
He said it was premature for the three regions to start reducing the number of boarding students, when in actual fact, most students who deserved to be in boarding houses were still day students due to limited boarding facilities.
The minister was reacting to a provision in the draft Education Strategic Plan (ESP) for 2010-2020 that required that by 2016, the number of boarding students in second-cycle schools be halved by the 2008 figure.
Most of the students would be provided with buses to school while efforts are being made to locate new schools closer to where the majority of the students stay.
For those who would be allowed to stay in the boarding house they would have to meet rigorous selection criteria to determine whether or not they have to be boarding students.
These measures, according to the draft ESP, sought to ensure that government made some savings in the senior high school sub-sector to enable it support other areas.
However, at the Regional Education Sector Annual Review meeting in Tamale, Mr Nayina said the three northern regions would not allow such a plan to affect them, since that would impact negatively on education in these regions.
"It is still premature to implement such a plan in the north, because our regions are far behind in terms of achieving access to, and quality in education," he stated, adding that "many of our children still walk very long distances to school and it would be appropriate for us to rather expand our boarding facilities to cater for such children.
"If this plan becomes operational, its implementation should then be limited to the southern sector as we are not ready yet," the Regional Minister added.
Mr Nayina therefore challenged the stakeholders at the meeting to critically review the ESP and ensure that they made appropriate recommendations to support the development of education in the three regions and the country as a whole.
Speaking in support of the Minister's statement, the stakeholders, who included district directors of education, heads of schools and some non-governmental organisations, cited various reasons why it was still premature for the northern regions to implement such a plan.
They mentioned for instance that most day students performed poorly partly because they did not have the opportunity to have effective studies at home.
The Northern Regional Director of Education, Mrs Elizabeth De-Souza, disclosed that the purpose of this year's review meeting was to enable the stakeholders to discuss and make relevant inputs to the draft ESP.
"It is therefore an opportunity for us to critically examine the ESP and its work programme and make critical and constructive contributions in relation to our situation, which should eventually bridge the education gap between the north and the south," she stated.