Petrol prices head for another upward adjustment…As world prices rally above $50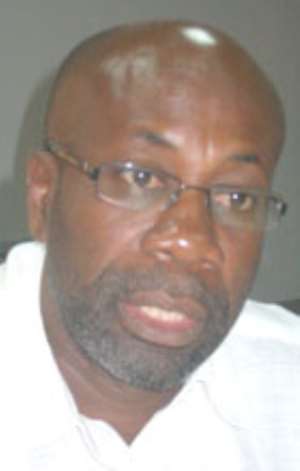 Just as the dust seemed to have settled on the recent increment on the petroleum products by the National Petroleum Authority (NPA), there are indications that Ghanaians could be bracing up for another upward adjust of the commodity in the not too distant future.
Petrol was increased by 10% whilst diesel goes up by 2% in the last bi- monthly review of the petroleum prices by the pricing authority, which saw a gallon of petrol at GH¢3.86 and diesel at GH¢3.90
The National Petroleum Authority at a meeting with members of Parliament a few days ago on the dynamics of petrol pricing sent home a strong message about the need for Politicians to bark off from making political innuendos concerning the pricing of the commodity.
"After a very frank discussion, they came to realize the realities on the ground," a source close to the Authority told The Chronicle. Come Friday, the NPA will review petroleum prices again and market watchers say oil, mercurious as it is, could send local prices upwards this time, with it attendant effects on transportation fares in the country.
Oil rose above $50 a barrel on yesterday, recovering after an earlier fall, as a stock market rally countered the impact of weakening global oil demand and forecasts for rising U.S. supplies.
European stocks rose to a two-month high at midday with banks leading as better-than-expected results from Goldman Sachs added to confidence the sector may be through the worst, analysts said.
"Oil fundamentals are in dire shape for this year," said David Hufton of oil brokers PVM.
"However, they are no more than a drag on a market that is paying far more attention to financial indicators. If the stock markets rally, then so will oil."
Oil fell more than 4 percent on Monday after the International Energy Agency, adviser to 28 industrialized countries on energy policy, sharply cut its world oil demand forecast for 2009.
Dealers will be seeking any confirmation of the IEA's demand forecast this week. The U.S. Energy Information Administration releases its short-term energy outlook on Tuesday and OPEC publishes its monthly view on Wednesday.
Still, there are more positive indications for the economic outlook and demand for commodities. Industrial output growth in world No. 2 oil consumer China picked up to 8.3 percent in March.
"We have a number of signs that economic activity is looking slightly stronger," said Francisco Blanch, head of global commodities research at Banc of America Securities-Merrill Lynch."Probably the worst is behind us."
In addition to the forecasts for global supply and demand, traders will also focus on the latest snapshot of supply in top consumer the United States.
U.S. crude oil supplies rose for the sixth consecutive time last week as imports rebounded, and that could have lifted inventories to the highest in almost 19 years, a Reuters poll of analysts showed on Monday.
The poll of eight analysts showed an average forecast for a 2.2 million-barrel increase in crude inventories.
Industry group the American Petroleum Institute issues its inventory report later on Tuesday. The EIA releases its own data on Wednesday.
Oil has recovered to a $47-$54-range for the past four weeks from a low of $32.40 in December. It is still down by almost $100 from a record high above $147 last July.
OPEC is likely to be concerned by the IEA's estimate that inventories in developed countries equalled 61.6 days of demand in February, far above the 52 days many in the group consider comfortable.
Iran's OPEC governor Mohammad Ali Khatibi said if oil demand continued to drop the group might decide to further reduce its oil output, the Iranian newspaper Hamshahri on Monday quoted him as saying.