Northern violence update : Only one gun submitted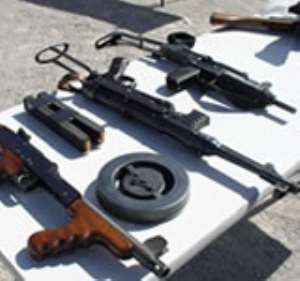 Only one single barreled gun has been voluntarily submitted to the Northern Regional Security Council after the "weapons buy programme", which gives GHC 300 to persons who voluntarily submit weapons, was initiated.
Deputy Northern Regional Commander of Police, ACP Adusei Sarpong tells Citi News in an interview that the response to the weapons buy programme has been abysmal.
An earlier ultimatum given by the Regional Minister for the submission of the weapons failed necessitating the "weapons buy programme".
ACP Adusei Sarpong however says he is not surprised about the response of the residents in the north because "there are so many reasons why people will like to keep weapons, especially in the north".
He said though it was not easy convincing people to surrender their weapons, it was a step in the right direction including a monetary compensation for the return of the weapons.
He hinted that other strategies would be initiated by the Regional Minister and the Regional Security Council to ensure the successful retrieval of the weapons.
He however disclosed that though forceful measures might have to be introduced; intelligence on the matter would have to be sought.
By: citifmonline