Regent calls for fresh probe into Ya-Na's killing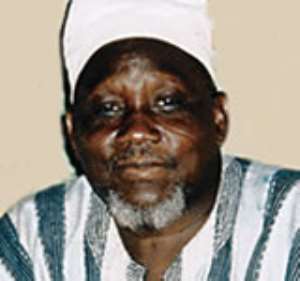 The Regent of Dagbon, Kampakuya Abdulai Yakubu Andani, has appealed to President John Evans Atta Mills to commence fresh investigation into the death of Ya-Na Andani Yakubu II, the overlord of Dagbon, and 40 of his elders.
He said if the killers were apprehended and brought to book, it could help ensure permanent peace in the Dagbon traditional area.
The Regent made the appeal on Saturday at a ceremony in Tamale to mark the seventh anniversary of the death of the Ya-Na. The function was attended by various youth groups of Dagbon, chiefs and royals of the Andani Gate.
Prayers were offered by the Mallams for the peaceful and perfect rest of the late king and his elders.
Kampakuya Andani, in a speech read on his behalf, urged the government and the security agencies to stop the culture of impunity in the region and called on the government to find lasting solution to the indiscriminate firing of guns in the area by unscrupulous youth in the area.
The Regent lauded the renewal of the Alhaji Issah Mobila case and stressed that every effort should be made to ensure that justice was done and appealed to government to do something about the Gushegu violence which led to the death of a chief.
Kampakuya-Na pledged his commitment to peace and tranquility in the area and appealed to all well-meaning people both within and outside the area, to contribute towards building a better Dagbon for future generations.
He asked the people in the area to join hands in the fight against illiteracy, poverty and hunger.
Ya-Na Yakubu Andani II and 40 of his elders were killed in the Gbewaa Palace on March 27, 2002 in the Dagbon chieftaincy disturbance.
Since 2002, nobody has been arrested in connection with the killings while the bereaved families and opinion leaders, continue appealing to the government to bring the perpetrators to book.