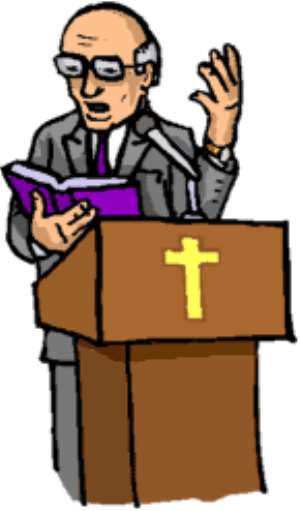 A 40 year-old pastor who defiled a 14 year-old Junior High School student at Teshie in Accra was on Friday sentenced to 10 years' imprisonment by an Accra Circuit Court.
Andy Attah Antwi, a pastor of Faith Miracle Church at Teshie Camp Two, pleaded not guilty to defilement.
The Court, presided over by Mr Nathaniel Osam found him guilty after the trial and convicted him.
Chief Inspector J.K. Anim, the prosecutor, said the victim and her parents fellowshipped at the church of the accused person. In August 2005, Antwi's wife (name withheld) visited the victim's parents and asked them to allow their daughter to come and help her with house chores since she (the victim) was on holidays.
The prosecution said because the victim's parents were members of the church they obliged.
The prosecutor said every morning, after convict's wife and the victim had done some washing together, she would leave for work and leave the rest of the laundry for the victim.
Antwi took advantage of her wife's absence and had sex with the victim for four days. On the fifth day, the victim was sent back to her parents.
On her return, the prosecution said the victim experienced some pains in her female organ and since she was afraid to inform her parents, she narrated her ordeal to a witness in the case who in turn informed her parents.
A complaint was lodged with the police who issued the victim with a medical form to visit the hospital for treatment.
The medical report on the victim indicated that she had been defiled.
Antwi went into hiding but on January 8, 2006, he was arrested following a tip-off. During police investigations he admitted the offence.
GNA