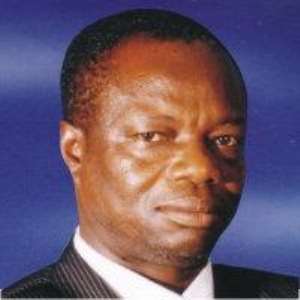 A group calling itself the Patriots for the Protection of Western Region Heritage has served notice it will resist the continued use of resources from the region for the development of the country.
This is in reaction to agitations by the Ga-Dangme Youth and the Osu Traditional Council for ex-president Kufuor to vacate an office complex he is said to have acquired acquired and demands for the return of Ga lands.
According to the group, resources from the Western Region have been used for the development of the entire country, leaving the region in a state of poverty and underdevelopment.
Members of the group are therefore alarmed that a Ga-Dangme group will threaten to "banish" the ex-president on the basis that the land on which the state bungalow he intends to use as his official office belongs to them.
Speaking to Joy FM's Matilda Asante on Thursday, spokesperson of the group, Mr. Kwesi Biney said "If other people think others cannot own properties on their lands because they are not indigenes, we want to tell Ghanaians that we contribute more than 60% of the nation's resources to the national kitty. We deserve special attention."
"If others continue doing what they are doing, we will also be compelled to let others know that Western Region is for Westerners," he threatened.
Asked if their action will not spark ethnic divisions in the country, Mr. Biney, who is also the former District Chief Executive for Ahanta West, retorted "if what they have done cannot spark ethnic divisions then ours cannot spark ethnic divisions as well."
He stressed that their misgivings are only to signal that no single region is important or above the other.
Condemning the action of the Ga-Dangme Youth, Mr. Biney claimed that lands belonging to people in Ahanta have been sold to private individuals, but indigenes have not agitated for a return of those lands.
He threatened the group would put an embargo on the use of the resources in the region if the Ga-Dangme Youth group does not stop its agitations.
"Once we have agreed to live in a country called Ghana and see ourselves as Ghanaians whatever is on or inside the land belongs to all of us. If it gets to a point where others are making vehement claims to the point of even banishing others from their lands then you are telling us that we can also go back and take another look at our situation," he argued.
He said the group, made up of indigenes of all ethnic groups in the Western Region, is three weeks old.
Story by Nathan Gadugah