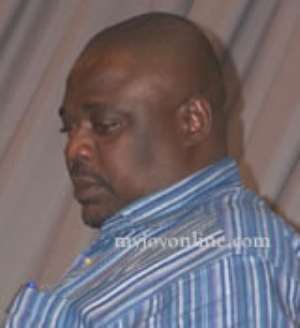 The Communications Director at the presidency, Koku Anyidoho has asked the Member of Parliament for Bimbilla, Dominic Nitiwul to declare his mental status.
Koku says as a lawmaker, Hon. Nitiwul must demonstrate his capacity to make reasonable and meaningful laws for the country.
"I guess ... am well within my right as a citizen of Ghana to tell him to declare his mental status," to convince one that he can pass laws that will augur well for the development of the nation.
Mr. Anyidoho was reacting to concerns raised by the MP about the sight of the president, Prof. Mills.
The MP asked the president to come clean on any eye defects he was suffering from and to tell the taxpayer how much it cost to treat him.
Mr. Nitiwul based his call on the large font size of text in which the president's speeches are written.
"I believe it is right to call on the people handling the President particularly the speech-writers to tell us why. What's so special about the President's sight that they make the font so big, I don't understand… If it's that he has problems with his sight, they should let us know we can accept it and if it is not going to impede his work, let us know, we want to accept it."
He noted that since the president promised Ghanaians an accountable and transparent government, "if it is something that is wrong with him he should be the first to come out and tell us".
But Mr. Anyidoho believes the argument is not only moot but meant to serve as a malicious distraction.
According to him, the president has made no secret of his cataract problem.
He emphahsied that the sight of the president had nothing to do with his capacity to deliver on his promise to build a better Ghana.
The Communication Director noted that the presidency had chosen to ignore Nitiwul's comments as there were "more important things to do."
The Ghana Association of the Blind also condemned Mr. Nitiwul's comments, describing them as unnecessary.
The Director of the Association, Peter Obeng Asamoah said there were lawyers who read the constitution in brail in court.
"Visual impairment does not imply incompetence," he charged.
Story by Malik Abass Daabu