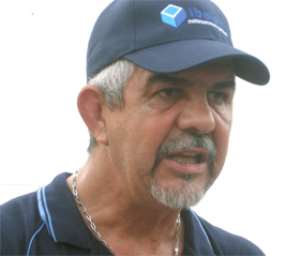 Mr Botes - MD of Moladi In most cities in Ghana, low-income earners cannot afford good quality housing. They either rent usually in poor quality overcrowded dwellings or build in illegal settlements.
They cannot get conventional housing finance because their homes are in illegal settlements and they lack the income or formal documentation that housing finance agencies require.
In order to address this problem and provide affordable housing units for Ghanaians, Moladi, an international low cost housing construction company based in South Africa is gearing up to launch an affordable housing unit in Ghana. The company has successfully built housing units using the moladi plastic construction concrete framework for over two decades.
The company which arrived in the country last week said it has already conducted a number of feasibility studies on the country's housing sector.
The company has developed a technology for producing low cost housing, mainly intended for third world countries, by a patented process of reusable plastic formwork.
The process involves creating a mould in the form of the complete house. This wall mould is then filled with an aerated form of mortar. The process is also claimed to be faster than traditional methods.
Moladi has been a pioneer in the development of alternative housing systems, since its inception in 1986, with housing projects having been built successfully in over 15 countries over the past 22 years.
The Managing Director of the company, Hennie Botes, told the media in Accra that moladi system involves the use of a removable, reusable, recyclable and lightweight plastic formwork mould to produce a durable and permanent structure, which has been subject to numerous tests and independent reports.
"As the system is not pre-fabricated off the building site or dependant on skilled labour, the use of the moladi system allows for local, unskilled labour to be employed," he stated
Women, who have traditionally been either reluctant or discouraged from working within the male-dominated sector, are encouraged to participate in the non-labour intensive building process, Mr Botes added.
He explained further that the process involves assembling a mould the size of the designed house, with all the electrical services, plumbing and steel reinforcing located within the wall structure, which is filled with a South African Bureau of Standards approved lightweight mortar to form all the walls of the house simultaneously.
The method, he noted, eliminates the time and labour intensive work of chasing, beam filling, plastering and generates no waste.
By Felix Dela Klutse