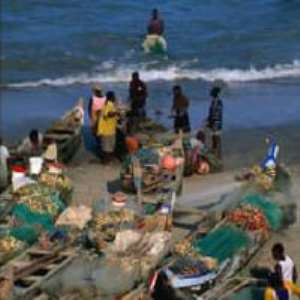 Fishermen in the Cape Coast Municipality are angry at their Member of Parliament for dabbling in the sale of premix fuel to them.
They claim Mr. Ebo Barton-Oduro ordered the dissolution of the committee responsible for distributing premix fuel to the fishermen.
The fishermen warned the MP, who is also the Deputy Minister-designate for Justice, against playing politics with the premix fuel.
Mr. Barton-Oduro has however denied the allegations.
He said one fisherman called him and said a new consignment of premix fuel had been brought to the area, but the sales committee needed to render accounts first before distribution could start.
Following that he asked the complainant to meet with him and explain the issues.
The MP noted that when he met with the fisherman, he advised that the Regional Minister or the Municipal Co-ordinating Director should be consulted since he (the MP) was not abreast of the issues.
The Deputy AG-designate said he would liaise with the Regional Minister to resolve whatever issues there are for a smooth distribution of the product.

Story by Malik Abass Daabu