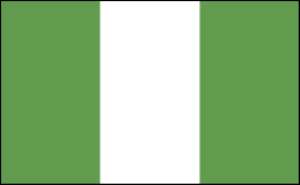 Nigerians living in Ghana have been urged to abide by the laws of Ghana so as to protect the image of Nigeria.

Madam Edith Chukwu, Public Relations Officer of the Nigerian Association in the Volta Region made the call when she spoke to the Ghana News Agency on the reported criminal activities of some Nigerians in the country.

She said there were several Nigerians engaged in genuine businesses in Ghana, who were not happy with the criminal activities of some of their compatriots, and the negative impressions these were creating about Nigerians in general.

Madam Chukwu said Nigerians who intend to settle in Ghana are expected to register with the Nigerian Associations in the regions where they intend to settle in.

Such people are expected to give details about themselves so as to make it easier for them to be identified and traced in Ghana as well as to Nigeria when required.
She observed that it was those who have criminal intentions for coming to Ghana who refuse to be registered and must be treated as common criminals, when they fall foul of the law, as they do not reflect the character of a patriotic Nigerian.
Madam Chukwu, who is also an actor and teacher, warned that such deviant Nigerians should not expect help from their compatriots, who are conducting themselves with civility in Ghana.
GNA