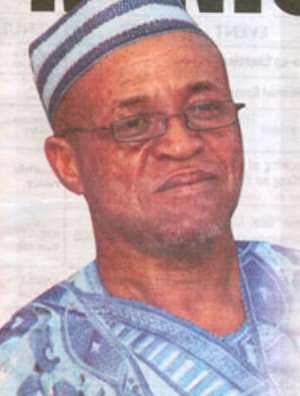 Mr Mahmud Khalid, Upper West Regional Minister has called on religious leaders, kingmakers and other principal stakeholders in the Wa Skin to come out with alternative ways of settling the chieftaincy dispute out of court.
"I will welcome anybody or group of people who would assist with alternative dispute resolution mechanisms to address the Wa Skin and all other chieftaincy disputes in the region, instead of the traditional court system," Mr. Khalid suggested.
He said chieftaincy cases that had been arbitrated in court had been found not to have satisfied all the people involved but rather divided them the more and that should be discouraged.
Mr. Khalid made the call when he paid separate courtesy calls on opinion leaders including religious and clan heads in Wa to introduce himself and to ask for their blessings and cooperation.
He urged all stakeholders in the Wa Skin to sacrifice their positions for the sake of unity, peace and development.
"Let us start to learn to apply peace making process of mediation to resolve all disputes in the region to promote peaceful co-existence and enhanced development and progress of our people," Mr. Khalid advised.
He called on supporters of all political parties to see the development of the region as a collective responsibility and not for the National Democratic Congress-led government alone.
"My brothers and sisters, let me remind you that this is not the time of paying debts, it is time for us to unite, promote peace and building of consensus to move the development of the region forward," he added.
Mr. Khalid advised the people to take keen interest in the education of their children, especially the girl-child.
"It is only through education that we could address the issues of poverty, hunger, disease and ignorance that had plagued the people for long".
The Catholic Bishop of Wa, Most Rev. Dr. Paul Bemile, said the Church would continue to support the government with the provision of health and educational facilities.
He also expressed concern about the Wa Chieftaincy dispute and urged all stakeholders in the skin to find amicable ways of resolving it.
Alhaji Issahaque Yakubu, Upper West Regional Chief Imam, appealed for more senior high schools in the region.
Maulvi Mohammad Yasin, head of the Ahmadiyya Mission in Wa, pledged the support of the Mission to the government and the Regional Coordinating Council in their efforts to develop the region.
Similar courtesy calls were also made to the Yeri-Naa, Alhaji Muqtar Mustapha and the Tendambas.