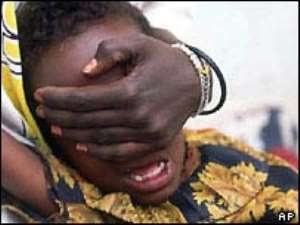 Nana Badu I, Queenmother of Enyan-Abowinum in the Central Region, on Monday called on traditional rulers and other opinion leaders in the country to reintroduce puberty rites and other customary practices that supported child upbringing.
She said this would help curb teenage pregnancy, prostitution, the spread of HIV/AIDS and enhance the development of children, particularly, the girl-child.
Nana Badu, who made the call at a seminar, organized by Hope For Future Generations (HFFG), a non-governmental organisation (NGO), for opinion leaders in the Enyan-Abowinum area at Ajumako, said customary practices in the past prevented sexual promiscuity and pre-marital sex among children.
The seminar was to solicit views of participants on how to curb teenage pregnancy and the spread of HIV/AIDS among the youth in the area.
Nana Badu expressed worry that some parents encouraged their daughters, some who were school children to engage in prostitution or sexual promiscuity by taking money from them.
Nana Amankwa XI, chief of Ajumako-Essaman, said the high incidence of teenage pregnancy in the area was partly due to poverty and urged government to assist the people to acquire loans to undertake economic activities.
The Director of the NGO, Mrs Adriane de-Haille appealed to the people to support government developmental agenda to improve their wellbeing.