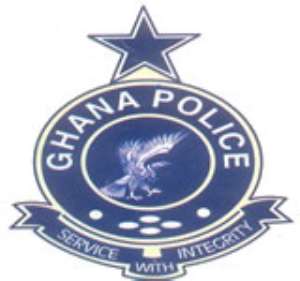 The Parents of three children found dead in Alogbloshie near Achimota have cited spiritual killing for the mysterious death of their children.
The three, identified as Gabriel Kofi and Edem Asimenu both two and half years, and Kobby Ananfu, two, were said to have suffocated in a car on Saturday, having gone missing for six hours.
But the parents and some residents told Joy News they suspect foul play.
The suspicion is as a result of the messy state of the bodies of the children and the circumstances under which the deaths occurred.
"Their skins are peeled, something like hot water poured on their bodies. One of the boys, I think hit his head to something, blood was coming out from the forehead and the nostrils, and the other the neck was not straight," one of the residents told Joy News.
Father of one of the children said it was all the more surprising how the children opened the door of that vehicle.
"The three kids are not up to the stage of opening a car door. My father has a car and they have not attempted opening the door. I find it difficult that my kid and the two others will pass under a gate enter a house open the car gate and lock themselves in the car," he said.
He wants justice done.
Meanwhile, Samuel Aguadze whose car the children were trapped in has reiterated his innocence.

He has called for Police investigations to unravel the mystery behind the deaths. He also suspects he could have been set up.
The Tesano police have started investigations into the matter.
Story by Nathan Gadugah