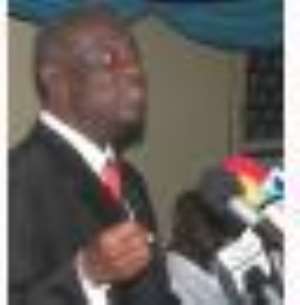 The Chief Executive Officer of KAB Governance Consult, Mr Kwasi Afriyie Badu says President Mills' proposal on the amendment of Parliament's standing orders with respect to the budget of governance institutions lacked innovation.
Mr. Afriyie Badu notes that the President's suggestions for the leadership of constitutional bodies to defend their budgets before Parliament are simply a reinvention of the wheel because the "leadership of these organisations have been interacting with Parliament under what they call 'Parliament sitting as the committee of the whole".
He adds the President's proposals will not "substantially change much but will it give them a certain recognition that in terms of governance issues and structures, we are giving our constitutional bodies a new stature".
President Mills requested parliament in his State of the Nation address to amend its standing orders to permit the leaders of the institutions –Commission on Human Rights and Administrative Justice, Electoral Commission, Media Commission and the National Commission for Civic Education- to appear before the house to defend their budgets.
In an interview on Citi Fm's Big Issues programme, Mr Afriyie Badu noted that an appreciation of the provisions of Article 108 of the 1992 constitution, which stated among other things that any deal or motion with financial implication can only be done by the President, showed that in the final analysis it was the President who was mandated to provide and determine the amount financing for constitutional bodies and not Parliament.
He suggested however that civil society organisations, the media and other constitutional bodies should work closely with Parliament to demand some level of accountability from the President, with regard to the promises made in his address, the next time he appears before the House.
By: citifm