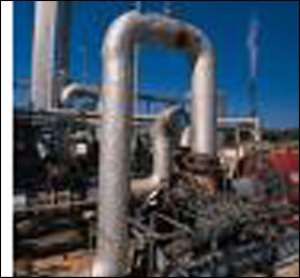 Oil Industry Member nations of the Organisation of Petroleum Exporting Countries (OPEC) have collectively postponed 35 oil drilling projects as low crude prices deter investment, a top OPEC official has revealed.
This development is a signal that the cartel has started feeling the pinch from falling oil prices. Reports say Nigeria, a member of the oil cartel is experiencing a cash crunch in its oil sector as a result of the sharp drop in oil returns.
OPEC Secretary General, Abdalla Salem El-Badri, said the delayed projects had been shelved indefinitely.
"These projects are on hold and will continue to be until the oil price recovers," Badri told reporters attending an energy conference in London.
AFP reports that the delayed projects are from among a total of 150 projects that OPEC states had planned to deliver over the next decade.
OPEC nations pump about 40 percent of the roughly 86 million barrels of oil consumed globally every day. Members of the organisation have seen oil revenues sink in recent months, with crude prices falling to around $40 a barrel in New York on Monday from a record high of above $147 in July. Crude futures have slumped as a global economic slowdown hits demand for energy.
Badri had last week insisted that OPEC members needed an oil price of above $50 a barrel to make exports worthwhile.
OPEC will be under less pressure to cut oil production at its next meeting in mid-March if the U.S. crude oil price stabilizes near the current $40-a-barrel level, OPEC President and Algeria's energy minister, Chakib Khelil, has said.
Chakib Khelil said U.S. oil at $40 a barrel "is a good price for the moment".
Speaking to reporters at the John Hopkins School of Advanced International Studies, Khelil said a steep fall in oil prices below $40 will make an OPEC production cut more likely. Khelil said he did not think world oil demand in 2009 would fall much further than forecast. He said oil prices should rebound to $60 a barrel by the end of the year.
He said OPEC eventually wants oil to return to $80 a barrel.
Meanwhile oil rose toward $41 a barrel yesterday lifted by expectations that the approval of an $800 billion-plus stimulus package by the U.S. government would boost demand for oil in the world's largest energy consumer.