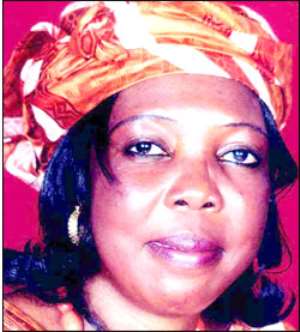 Doris Seidu VIOLENT CONFLICT last Friday led to the burning of 18 houses and the displacement of an estimated 220 people in the Chereponi constituency of the Northern region.
The displaced persons comprised 150 children, 50 women and 20 men who are seeking refuge in surrounding towns while some have fled to Togo.
Reports say the conflict was fuelled by an intra-ethnic feud with political undertones and a number of warlords outside the constituency have been hired to unleash further mayhem in the town.
Cattle, goats, farmlands and food stores of the displaced persons were looted and also set ablaze.
The Yendi Divisional Police Commander, Chief Superintendent Patrick A. Sarpong, yesterday told DAILY GUIDE that his outfit had arrested 3 men who were wielding AK 47 guns and G3 bullets and 4 others, including a Fulani man, and that they are suspected to have been hired as warlords and brought to the area.
The Commander said the three men who were arrested with the ammunition would be processed for court today and that an assortment of strange charms and weird amulets were found on the four others.
He debunked allegations that the police had taken sides in the war and was shooting at and arresting only people from one of the warring factions.
"I would not support my men to be bias but no such thing happened and we do not go round asking people where they come from before we arrest them under such situations; it is untrue and we act according to what is lawful and who has gone against it; we do not act based on tribes or ethnicity", Chief Supt. Sarpong explained.
The Member of Parliament for the constituency, Doris Seidu, told DAILY GUIDE that "the situation is worrying and unnecessary because the constituency has everything to lose if the fighting continues.
"Chereponi was about the only district in the entire Northern region that was peaceful and it is regrettable that we are doing this now; I call on my people to stop the fight and let us solve whatever the issue is with a peaceful approach," she noted.
The MP said she would be raising the issue on the floor of Parliament and lobby her way to seek audience with President John Mills to discuss how to restore peace to the constituency with a sense of urgency.
Doris Seidu confirmed reports that in March 2000 there was almost war between the two groups but immediately after the December elections in the same year, peace was restored until  last Friday's conflict.
By Halifax Ansah-Addo